This is the page where you can get the complete My Aim in Life Essay in English for the 10th Class, 2nd year for students. As we did not only target these two classes but all the other students. Moving towards our essay "Go forth to live, Oh! Child of Earth, Still mindful of the heavenly birth, Thou are not here for ease or sin, but manhood's noble crown to win"–Longfellow. Every student has the target to achieve something in their life. Life without an aim is useless and aimless. Life is the biggest blessing of Allah. If there is no aim in life then life is just like an animal's life. Aimless people are like an envelope without an address. The aim is the essence of life.
"Aimless life is a useless life"
The aim is important to achieve the set targets of life. Career selection is very important.
"Aim not only makes difference to one's life but it also differentiates one among all."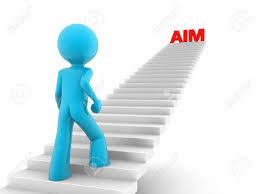 Many people have different aims in their life. They want to be successful. They want to spend living in their favorite profession. I want to become a teacher.
"A good teacher makes the poor student good and the good student superior."
Teaching is the noblest profession. It is the most respected profession. It is the profession of saints and Prophets. A teacher can spend living in an honest way. A teacher is a kingmaker, a nation-builder. It helps to acquire up-to-date knowledge.
Read Another Essay:
An ideal teacher has many attributes. The teacher presents himself as an ideal in front of students because he is a role model for them. Intentionally and unintentionally students follow their teachers. A teacher is always punctual, never miss a class, and is honest in his profession. Teaching develops the habit of reading. The life of a teacher is not so difficult. He can get time for himself.
Behind every profession, like a doctor, engineer, lawyer, scientist, or army officer there is always a teacher. A great nation has great teachers. Teachers cannot be envious of their student's success. No society will attain success without the guidance of a teacher.  It is my aim to get knowledge and spread it to others. It is my hobby to read more and more different things. My biggest aim in life is to visit different universities around the world. I want to be able to teach my students well. The purpose of my life is to provide education on International guidelines. I think that students in my country have not deficient in intelligence. They are skillful, hard work, vigilant and intelligent. They only require a good teacher. A teacher can get a name and fame. He spent a contented life. This is all about My Aim in Life Essay in English for the 10th Class, 2nd year from our side if you wanted to add something then write us in the comment section below.