Here down on this page we are going to provide you the My Last Day at School Essay For 10th Class in Simple English. No student can forget the first and last day of their school as it holds prominent significance in their whole educational career timeline. I still remember the last day of my school that is still fresh in my memories. There are so many unforgettable memories that are connected with school life but nothing can replace the last day of school. Like every single time, I started recalling the last day of school; it made me so much emotional every time. I make me pleasure by my recalling that leisure time.
My Last Day at School Essay For 10th Class
It was one fine morning of 26th December. I had my breakfast and wore my special dress which I bought for the last day of my school.  Then I made my way to school as to where our class 9th had arranged the farewell party for the 10th Class.  The host of the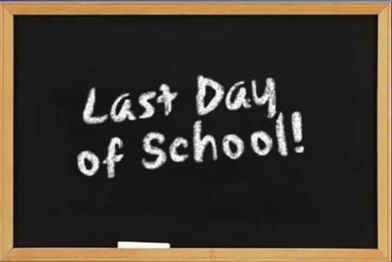 party warmly welcomed the guests at the side of the school gate. The function was arranged at the auditorium of the school. All the boys were in a dressing that was so glowing and make them feel to be well turned out. Everyone was looking in so fresh and energetic mood.  On this day the school was off due to the function.  So just the students of the second section and the teachers were present at the school! In the school hall, there was a complete arrangement for us that was adorned with beautiful decorations.
We get together in a friendly chat with everyone before the start of the event and then finally the event started with the recitation of the Holy Quran.  The comparer of the event welcomes the participants for this day. The whole event was based on the program that was put into the categories of the variety of shows as well as plays and songs that was prepared by the junior students. These programs and shows are also based on the good and bad memories of our school tenure. Some of the junior students even readout with the farewell poetry as well.
Our headmaster ended the event by advising all the students to work hard in their life ahead and pray for excellent results and a brighter future.  This event made so many of the teachers and students emotional as well. Autographs of teachers and best friends and other gifts are still decorated on the wall of my home. This was the memory of My Last Day at School Essay For 10th Class in Simple English which stay with me. It ultimately refreshes that time I have spent in my school.