Sindhi Cultural is one of the popular cultures in Pakistan as well on different occasions students Speech on this topic. So, the Sindhi Cultural Day Speech is given below. Further, I am pleased to stand here in front of you to share my thoughts regarding Sindhi Cultural Day. Firstly, thank you all for joining us to celebrate Sindhi Cultural Day. What is Culture? Culture is an umbrella and a broad term that includes the norms, values, beliefs, habits, laws, religion, and capabilities of all the individuals living in a community or a nation. Culture is always linked to a specific nation or region. Nations or communities are always known for their culture and traditions. And we are happy for the people of Pakistan. And we here have four provinces and different cultures of the people living in all these four provinces.
Sindhi Cultural Day Speech
Here I shed light on the Sindhi culture of the people living in the province of Sindh. Sindhi Cultural Day is celebrated on the first Sunday of December in Pakistan, especially in the province of Sindh. The people express their love for their own old heritage and cultural habits. The word Sindh was derived from the lifestream, known to the people with the famous name of Sindhu. The roots of this culture are believed to be connected to one of the oldest civilizations of the world which is the Indus Valley Civilization. It used to have its own customs, value, and traditions and some of the habits of the Sindhi culture were adopted from that culture.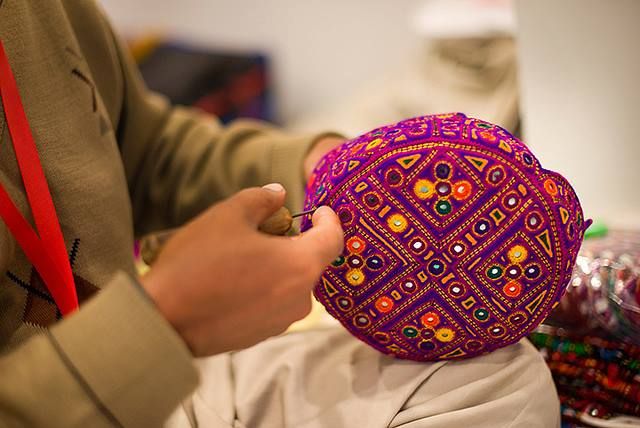 Well, don't you all think, that we must appreciate every culture? We must try to explore every culture of the world. Why hold envy or grudges against any different culture? You know what is the specialty of Sindhi Culture or how you can instantly look at the person and analyze that he is a person belonging to Sindhi culture. The Ajrak and Sindhi Topi of Sindh are really famous. Ajrak is a block printed cloth of red and black color. And Sindhi topi also has the same texture and is circular in shape but has a cut at the forehead. The top adds a certain grace to the individual belonging to that culture. Don't you think that wearing a cap will add up to the look and personality of any individual?
Yeah, how could I forget the language? The Sindhi Language is such a sweet and sour language collectively. It is an INDO-ARYAN language. And have words from other languages such as Sanskrit, Arabic, and Persian. The language is really loved by the people. And it is the third most spoken language in Pakistan.
And wow!! How can I forget the favorite dish of this culture? Hold yourself. Let not your mouth be watered for nothing. Well, the special dish of Sindhi Culture is Sindhi Biryani. The Biryani uses Twenty Spices which make it very flavorful and tasty which adds to the appetite of the individual. There are many more things to talk about in this culture. But the most cardinal thing to talk about is the nature of the Sindhi People. They are really very loving and caring. They are the ones who have pure hearts and are really hospitable. They are welcoming toward everyone. They are always ready to invite friends and family and show their love and kindness. This culture is really admired around the world.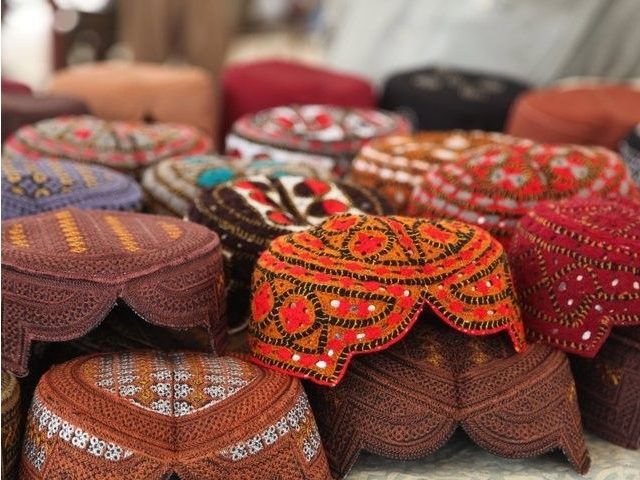 Sindhi folk songs are really loved and admired by the people of the entire world. The ones who really have good taste in music love to listen to Sindhi Songs. The setting, dress, lyrics, and everything are so perfect in this culture. They clearly manifest their emotions and sentiments through their songs.
So, Don't you think that we must celebrate such a loving culture openly and happily every year? Every culture must be given a chance to spread itself throughout the entire world. Let the world know that what sort of grace you and your culture add to the world. Culture is something that must be represented boldly and bravely. One must never feel ashamed of whatever culture one opts. let the world chant your names and your cultural representation together. Every individual must be known through his culture.
Summing it up, cultural heritage and manifestation are the supreme part of our lives. We must celebrate every culture. But we have gathered here to celebrate Sindhi Cultural Day, so we will begin our event next. I hope that you will really enjoy watching the Sindhi Cultural Representations.
Above we have mentioned the details of the Sindhi Cultural Day Speech as well students can read about Sindhi culture.