Who Was Liaquat Ali Khan: History remembers the work of great personalities even after their death. Liaquat Ali Khan was also a great personality who belongs to a royal family, but at the time of his death even serving as Prime minister of Pakistan all the assets that he possessed was 600 Pakistani rupee. Liaquat Ali Khan was one of the founding members of Pakistan. He was born on 1 October 1895 into a Muslim – Nausherwani Family of Karnal, Eastern Punjab of India. Besides, a political activist, he was also a political logician, lawyer, and diplomat. From 1947 till his assassination, he served as Prime minister of Pakistan.
Who Was Liaquat Ali Khan Essay In English
So far as his education is concerned after getting his university education from Aligarh University, he got enrolled himself at Oxford university for higher education. Completing his higher education, he returned back to his homeland. At that time political rights of Muslims of British India were being crushed both by Englishmen and Hindus. Congress, a political party of British India, was mostly stirred by Hindus and some sycophant Muslims. At first, he started his political career as a member of Congress but soon he realized that it was not the right decision. In 1923, he said goodbye to congress and joined the Muslim League. Both Liaquat Ali Khan and Quid e Azam led the wheel of Muslim League onward and finally got Pakistan.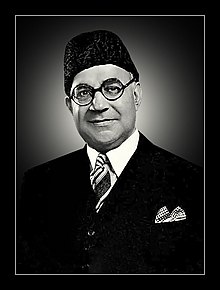 Who Was Liaquat Ali Khan Essay In English
He was a highly experienced man in politics, so after the creation of Pakistan, it was decided unanimously that he should serve as Prime Minister of Pakistan. When he got the portfolio of Prime Minister Pakistan was in very troubling condition. Internally, she was handling political system problems and externally she was dealing with Kashmir issue and refugees problem. It was very important for Pakistan at that time she would have governed by a political intellectual personality. Liaquat Ali Khan preferably seemed most fit for this post. In order to tell a political system in a clear cut way, he visited America and took the side of capitalism rather communism. Additionally, he signed two major accords with Kashmir one on the water issue in 1948 and other on refugees issue. By signing two accords with India on different issues and taking the side of Capitalism, he at least provided a roadmap for the future of Pakistan.
Who Was Liaquat Ali Khan Essay In English
Liaquat Ali Khan's death was and still is a mystery. He was assassinated on 16 April 1951 during a public meeting of the Muslim City League at Company Bagh in Rawalpindi. Soon after shot, he was brought to the hospital but he succumbed to his injuries and breathed his last. The shooter Saad Akbar Babrak was arrested by police and later he was identified as Pashtun belonged to an Afghan Tribe. No final conclusion about his death come to know yet but presumably, it is said that behind his assassination the US was involved. Khan Liaquat Ali Khan was a good leader despite having some shortcomings. He tried to serve the country with full zest. He was one of Quid E Azam fellows. At the time of his death he possessed only 600 rupees as his account balance as total property, this thing shows his loyalty to his country…