http://danstasiewski.org/?option=How-To-Use-Elliot-Wave-Forex How To Use Elliot Wave Forex
FBISE Federal Board SSC Part 1, 2 Admission Form 2016 Schedule
http://minuevohogar.cl/?p=Setting-Up-Home-Business-Ideas Setting Up Home Business Ideas
The Best Binary Option Trading Free Bonus
http://danstasiewski.org/?option=Trade-Binary-Options-Indicator-V1-0-On-Mt4 Trade Binary Options Indicator V1 0 On Mt4
http://adelaidedivewreck.com/?option=Stock-Exchange-Stock-Xchng Stock Exchange Stock Xchng
if you are regular students then you can get your admission form from the school in which you are appearing and if you are not a regular student and applying against the private students then there is one way to get the admission form and that is online FBISE Federal Board SSC Part 1, 2 Admission Form 2016 which is available here on this page. Down here is a link of admission form for both the classes so what you have to do is just click on the class which admission form you require and then that admission form will be saved to your computer.
Admission Form Schedule:
(1) With normal fee up to 10-12-2015
(2) With late Fee of Rs.200/ from 11-12-2015 up to 23-12-2015
(3) With double fee from 24-12-2015 upto 02-01-2016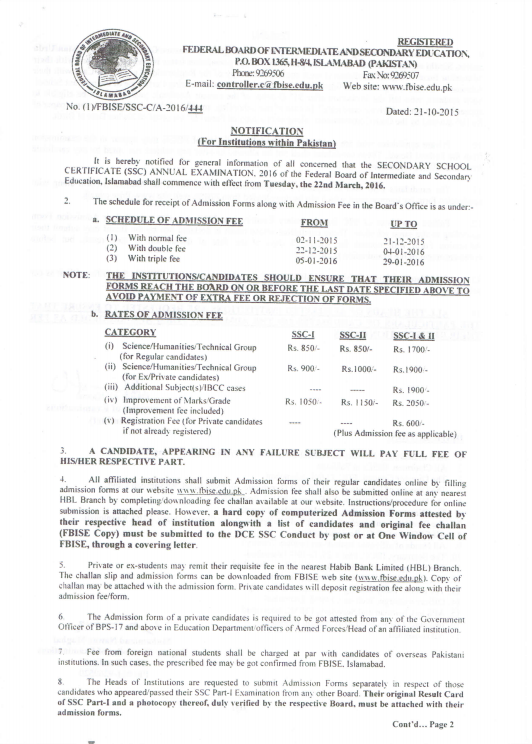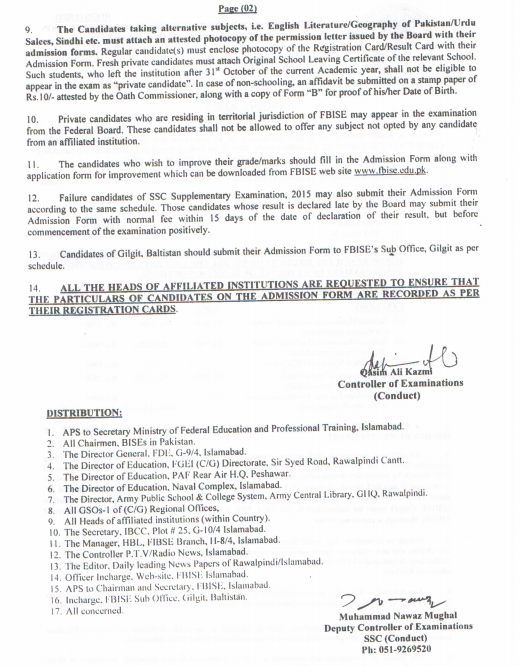 So all those candidates who want to appear in the annual examination of the federal board in 2016 have to submit the admission form according to the schedule listed here above. So best of luck students.
FBISE Federal Board SSC Part 1, 2 Admission Form 2016 Schedule

,