What is Primary Education
By Ali Hassan+ on October 26, 2011 6:01 am in Learning articles / no comments
In this world, every person knows that importance and significance of every type of education whether special education, primary education or distance education. There is a famous quote that education is the key to success. With the help of education, person can get success and progress. Education broadens and horizons the various paths of person. In this way, person understands the world around us. When we talk about different levels of education then primary education holds great importance and significance. Primary education helps the person how different things are working and how they should be improve and operated.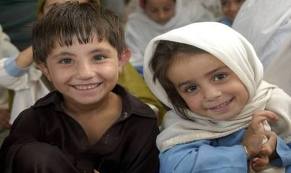 Child gets primary education during his/her school years and with the help of primary education gets knowledge related to different things. Primary education lends self-confidence, hope, courage, perseverance in order to face challenges and dedication to a purpose. Primary education reigns supreme and unchallenged. The primary education should aim at all-around development of the students. It should impart knowledge and information and also develop character and personality. Thus, primary education should be comprehensive. It should broaden the outlook, develop skills and abilities and prepare for the students for life and world. It has to keep in view both the spiritual and utilitarian aspects of life of the students. It means that a student should be able to stand well on his/her feet and face the challenges of life bravely and successfully.
Primary education should be flexible, result-oriented, vocational and adaptable to the changing needs and requirements of the society. It cannot be static, rigid and conservative. Knowledge with purpose and relevance should be the aim of primary education. Knowledge for its own sake cannot be desirable. Knowledge is just a means to have better standards of living and more meaningful social and individual life. Primary education should help the students to become more manly, humane, social and liberal in outlooks. Every educated man and woman should be imbued with the strong sense of pride and honour for our common cultural heritage and history. Education is an art and technique to draw out full and the best of the boys and girls.
On the whole after discussing the importance and significance of primary education it is easy to conclude every level of education has its own importance and it is very important for every child to get primary education to gain more confidence and it is considered to be the main root of every education.
Share
Tweet
About the author
i am writing on the different education news and different career building topics.this page maintained by Ali Hassan
Related Posts