Pakistani Weather is based upon the as forecasting of Weather analyst as the other country's weather forecast. Pakistan is a country with a warm and dry weather. Pakistan's People bearing Weather as the tool of Judgment based upon the next forecast of Weather in Pakistan. In the south it is tropic and in the North it is cold in winters and very much hot in summer regarding Weather of Pakistan. The monsoon Period which is commonly known as Raining Period according to the Weather of Pakistan starts in July and just ends in one month. Normally in Weather of Pakistan's forecast history tells us that Period of Summer season is very long in comparison with the cold in Pakistan. Each and every thing is being affected by this reason that Weather of Pakistan is very much hot.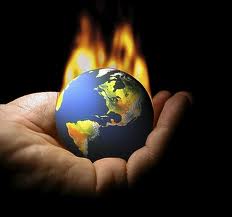 Pakistan lies in the temperate zone. The Weather of Pakistan is generally arid, characterized by hot summers and cool or cold winters, and there are big variations between extremes of temperatures hot and cold. The upper parts of Pakistan sometimes get rain from the Western Disturbance almost every month and from June till September almost whole country is lashed by South West Monsoon rain.
Pakistan has recorded one of the highest temperatures in the world, the hottest of which is recorded in "Mohenjo-daroo", Sindh, 53.5 °C (128.3 °F) on 26 May, 2010 it is not only the hottest temperature ever recorded in Weather of Pakistan, but also the hottest reliably measured temperature ever recorded in the continent of Asia specially in Pakistani Weather. As Pakistan is located on a great landmass north of the tropic of Cancer (between latitudes 24° and 37° N), it has a continental type of Weather characterized by extreme variations of temperature, both seasonally and upon daily basis. In Pakistani Weather very high altitudes modify the climate in the cold, snow-covered northern mountains; temperatures on the Baluchistan Plateau are somewhat higher. Along the coastal strip, the climate is modified by sea breezes. In the rest of the country, temperature reach great heights in the summer; the mean temperature during June is 38 °C (100 °F) in the plains, where the highest temperatures can exceed 47 °C (117 °F). In the summer, hot winds called "Loo" (hottest wind) blow across the plains during the day in Pakistani Weather. Trees shed their leaves to avoid loss of dampness. The dry, hot weather is broken irregularly by dust storms and thunderstorms that temporarily lower the temperature. Evenings are cool; the diurnal variation in temperature may be as much as 11 °C (52 °F) to 17 °C (63 °F). Winters are cold, with minimum mean temperatures of about 4 °C (39 °F) in January.
Pakistan has well defined seasons; winter (December – February), Spring (March – April), summer (May – September) and autumn (October – November). During summer in central and southern parts of the country, the temperature may go as high as 45 °C. However, the Northern regions have very pleasant weather during summers according to the Pakistani Weather. Between July and August in Pakistan, the monsoon brings an average 38 to 51 cm of rain to plains and 152 to 203 cm in lower Himalayan valleys of Murree, Kaghan, Swat and Azad Kashmir.
Pakistan has weather that is extremely hot, extremely cold, pleasant weather etc.
Weather of Southern Pakistan
Southern Pakistan becomes extremely hot, humid. Cities like Karachi, Lahore, Multan and Bahawalpur experience extreme hot conditions with day time temperatures around 40°c + and not to mention the humidity. Although monsoon settles in during july/august. But temperatures drop only for a couple of days and the extreme weather cycle starts again.
Weather of Northern Pakistan
It is among most wanted part of Pakistan. Since these areas are well above sea level, temperatures drop below freezing point in winters at most places. Spring and summer present the best time, but during summer you experience sunny days that will tan your skin in a couple of hours. Because there is no air pollution, air is thin so the sun hits you hard.
Pakistani Weather

,