On this page, we're going to discuss AIOU Admission Schedule 2020 Spring, Autumn FA, BA, BEd, MEd, MA programs that are going to be held this year. Those students who want to take admission in AIOU to attain distance learning opportunities on undergraduate, graduate, masters and postgraduate levels are intimated that this university doesn't obtain any entry test for taking admission. Students just have to attend the NTS GAT test for taking admission in master's level programs. Moreover, you are also informed that the university opens admissions twice a year that is for spring between February and March and the second time admissions open in autumn semester between August and September. So all those students who want to get AIOU spring admission or Autumn admission in AIOU have to submit their admission form within the schedule that is been written and mentioned through the advertisement issued by the officials.
AIOU Admission Schedule 2020 Spring, Autumn FA, BA, BEd, MEd, MA
Alongside the academic programs this open university also offers admissions in short courses that are PTC, CT and other computer courses for short term trainings after passing its exams. A large number of students from all over the country start searching the admission schedule within its semester session autumn and spring. Keep on reading to get to know about admission to these programs.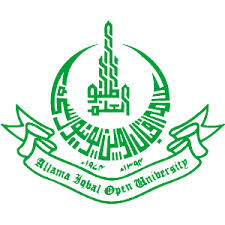 AIOU Admission Programs
Ph.D. Programmes
M.Phil Programmes
Master's Programmes
B.Ed Programme
Bachelor Programmes
Higher Secondary School Certificate (Intermediate)
Secondary School Certificate (Matric)
Post Graduate Diploma (PGD)
Diploma in Education
Primary Teaching Certificate (PTC)
Certificate of Teaching (CT, ATTC, French Online)
AIOU Admission System
The university offers distance learning educations under a prescribed semester system. In a single year, there are two semesters known as Spring and Autumn Semester. It conducts exams twice as per the semester as well as collects admission forms from the new admission students. Admissions in postgraduate programs like Ph.D., M.Phil, MSc/ MA opens twice a year whereas the admissions in the teacher education programs such as PTC, CT, B. Ed, and M. Ed opens once a year but their exams conduct twice as per the spring and autumn semester. A single semester usually ends after 18 weeks and 2 weeks are given to the students for preparation of exams.
AIOU Admission Schedule 2020 Last Date

Spring Semester: February/March
Autumn Semester: August/September
Allam Iqbal Open University Admission Schedule 2020

You are informed that AIOU does not conduct any entrance test for its admission. But the students who want to take admission in masters programs have to attend the NTS Graduate Assessment Test (GAT) General or Subject Test and attach that NTS test result card with your admission form.
So this is all about AIOU Admission Schedule 2020 Spring, Autumn FA, BA, BEd, MEd, MA. I hope you all students are fully aware of the admission details for AIOU and going to apply. But in case you have any confusion about this admission you can leave your comment in the following comment box for any type of further query or inquiry relating to admission schedule.