In this article, we will be putting brief light on the Textile Designing Scope In Pakistan. As we all know that textile has been all related to clothes and knitting, in the same way, textile designing would also be somehow related to such fields. Textile Designing takes the person into the world of fiber, clothing fabrics, yarning, knitting, hand-woven, and making home textile accessories. Textile Designing holds great importance for any house. Every single day we sleep on bed sheets on beds, walk on carpets, make use of stunning pillows, wash our faces with towels, and hang curtains. All such items are crated beautifully by textile designers. In the past timings, textile designers used handmade machines for making fibers and yarns but now the technology has taken a new turn. Now the experts make use of diverse machines and printing presses for setting the desired pattern.
Textile Designing Scope In Pakistan
This field is a hot topic nowadays and Textile Designing is closely related To Textile Fashion and printed Phases on Fabrics. Textile Design is basically concerned with the technical understanding Of the Yarn and the modes Of Working Of Fiber in the Industrial Sector. Textile Design is a field that is involved in the process of creating designs for knitted, woven, or printed fabrics. Textile design is an integral part of the fashion industry.
The textile design comprises both surface design and structural design. Designs for both woven and printed textiles often begin with a drawing or watercolor sketch of the finished design. Textile designers visualize a finished textile and look after the technical aspects of production and the properties of fiber, yarn, and dyes. They usually handle embroidery designs, print, weave, color detailing, and texture. Traditionally, drawings of woven textile patterns were translated onto special forms of graph paper called point papers which were used by the weavers in setting up their looms. These are some motivating facts about the Textile Designing Scope In Pakistan.
Today, most professional textile designers use some form of computer-aided design software created expressly for this purpose. With fashion trends changing almost every day the need for newer designs becomes imperative for the apparel or fashion industry. The textile designers always work in tandem with fashion designers and complement each other. Textile designers work within and alongside industries such as fashion, interior design, and textiles.
Textile Design Specialized Fields
Interiors ( home furnishing )
Fabrics for garments and accessories
Textile Designing subjects
Students now seeking the Textile Designing Subjects which are given below the duration of this course is 8 years and most universities are divided into 8 subjects and every semester subject is different.
Semester 1
| | |
| --- | --- |
| Course | Credit Hours |
| Drawing I | 3 |
| Design Studio-I | 3 |
| Introduction to Computer | 3 |
| English I | 3 |
| Art History | 3 |
| Mathematics I | 3 |
| Total | 18 |
Semester 2
| | |
| --- | --- |
| Course | Credit Hours |
| Drawing II | 3 |
| Design Studio II | 3 |
| Introduction to Business | 3 |
| English II | 3 |
| Islamic Studies | 2 |
| Mathematics II | 3 |
| Total | 17 |
Semester 3
| | |
| --- | --- |
| Course | Credit Hours |
| Theme Research/ Story & Mood Board | 3 |
| Digital Textile Design I | 3 |
| Materials and Models | 3 |
| English III | 3 |
| Pakistan Studies | 2 |
| Design Chemistry | 3 |
| Total | 17 |
Semester 4
| | |
| --- | --- |
| Course | Credit Hours |
| Color Theroy & Application | 3 |
| Off Loom Weaving | 3 |
| Digital Textile Design II | 3 |
| English IV | 3 |
| Marketing | 3 |
| Psychology | 3 |
| Total | 18 |
Semester 5
Course
Credit Hours
Textile Printing Techniques( Screen
Printing, Block Printing, Digital Printing)
3
Surface Design I
3
Mix Media Textile/ Textile Embellishment
& Hand Embroidery
3
Woven Design I
3
Textile Practice
3
Total
15
Semester 6
Course
Credit Hours
Woven Design II
3
Surface Design II
3
Techniques of Marbling, Batik, Tie & Dye,
Shibori
3
Textile Sculpture/3D Textiles
3
Entrepreneurship
3
Total
15
Semester 7
Course
Credit Hours
Intro to Fashion Design/ Fashion
Illustrations
3
Sales & Merchandising
3
Textile Crafts
3
Experimental Textiles (Product Life Cycle
Management)
3
Final Year Project I
3
Total
15
Semester 8
| | |
| --- | --- |
| Course | Credit Hours |
| Design Seminar | 3 |
| Project Management | 3 |
| Textile Fibers | 3 |
| Digital Marketing | 3 |
| Final Year Project II | 3 |
| Total | 15 |
Textile Designing Courses In Pakistan
The study of Textile Design includes all or a few of these Textile Designing Courses In Pakistan and you can get the full info after showing your interest in each course. Every course has its own uniqueness with respect to the subject and focused on the outcomes after completing the course.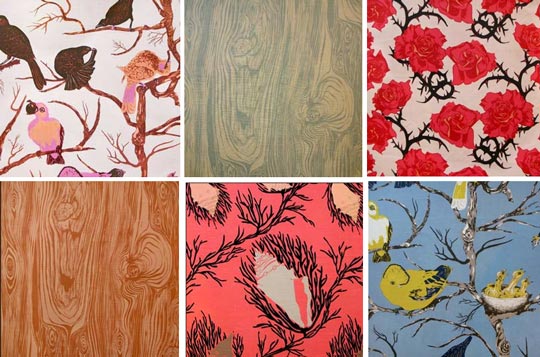 Introduction to design principles
Design elements and principles
Textile electronics and CAD
Textile dying and pattern making
Practical
The above four to five courses are the main ones and you can get the detailed aspect of different courses to maintain the requirements explored. The design principles are basic to advance level and you can view the whole aspect according to the current updates of courses.
Related: Pakistan Institute of Fashion and Design PIFD Lahore Admissions
Objectives Of Textile Design
To make innovative, ethnic, and contemporary designs available to the textile sector
To give young designers, exposure to exporters, international buyers, and design houses in order to get a better price for their designs through design trends and forecasts
To give the weavers & workers better exposure to the markets so as to enable them to have better livelihoods and more sustainable development.
Textile Designer Jobs In Pakistan
Furnishing designers
Entrepreneurs
Home stylists
Design coordinators
Freelance designers
Colorists
Repeat artists
Marketing professionals
Technical professionals
Textile Design Assistant
Director of Design
Design consultant
Faculty
Merchandising Assistant
Designer cum manager
Embroidery designers
Dying & printing consultant
Fabric analyzer
Textile lab manager
Fabric resource manager
These above 20 job titles are new approaches from
Job Opportunities For Textile Designers Sector Wise
Retail / Stores
Merchandising firms
Maintenance and cleaning companies
Fashion houses
Apparel manufacturers
Dying & printing factories
Textile laboratory
Research and development firms
Fabric export houses
Textile design educational institutes
The above-given jobs and career lines are limited. There are many jobs and career opportunities that can further explore in the market. Some of the commonly used printing methods utilized here according to the Job Opportunities For Textile Designers.
Direct Printing
Overprinting
Discharge Printing
Resist Printing
Block Printing
Roller Printing
Screen Printing
Textile Designer Salary In Pakistan
The salary estimation is not possible at any level but for a textile designer, it is according to the market saturation. If the market needs a textile designer then demand a textile designer's salary. The perspective that will explain here about the salary after textile designing. It is estimated that one textile designer may get a minimum of 25000 rupees from Pakistani and there is no upper limit to the salary range. The more experience means the more Textile Designing Scope In Pakistan for you in terms of salary. It is learned by ilm.com.pk that professionals are earning more than expected when they have one or more years of experience. So textile designer salary in Pakistan is not limited.
Textile Designing Universities In Pakistan
The below-given list is going to have you informed as per a justified way and makes the related terms with respect to the institute list
National Textile University Faisalabad.
Textile Institute of Pakistan.
Balochistan University of Information Technology, Engineering and Management Sciences.
Hajvery University.
National College of Arts [ NCA ]
Pakistan Knitwear Training Institute.
University of Engineering & Technology – Lahore.
These are highlighted Textile Designing Universities In Pakistan shows the well-reputed list only on a first come first serve basis.
Well through this discussion we are sure that our readers would have gained enough knowledge about Textile Designing. This sector and its importance cannot be denied at any cost of time. On the whole, we would say that if you think that you can make your future success with Textile designing then just take admission for learning textile designing now. Hope now you have a fine idea about the Textile Designing Scope In Pakistan. If you want to share some information then the comment box is waiting for you.