MBA In Human Resource Management. Master of Business And Administration is a well-known Master's Degree Course specializing in Human Resource Management. When you are decided to do a Degree course in MBA(Master Of Business Administration) you should analyze the basic things about MBA In HRM like what kind of courses are included in MBA HRM, What is the Career after MBA In HRM, etc. These things can purify your decision for doing MBA In Human Resource Management (HRM). HRM direct deals with employees and helps to improve employee productivity and performance through the employer's strategic objectivity to achieve organizational goals. It has further specialized in recruitment, employee relation, training, etc. MBA in HRM is a master's degree in Human resource management for a managerial position in an organization. Students after doing MBA in Human Resource Management can directly apply for the executive manager or manager post. This field is covering a huge part of the market demand for managers.
MBA In Human Resource Management
Master of Business Administration in Human Resource Management or MBA (HRM) is an almost postgraduate academic degree course that combines the study of management techniques in a general MBA program, with specialized and expert training in Human resources or Personnel Management.
The full degree course consists of four semesters in which the first two semesters are common to all MBA programs and the last two concentrate and focus on the specialized subjects and topics related to the working of the Human Resources Department in an organization.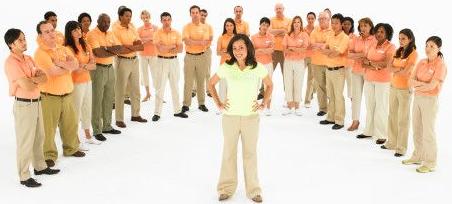 MBA in Human Resource Management Scope:
MBA in Human Resource Management has good scope because it helps in personality grooming and lets you learn how to run things. It directly deals with the people so that is why it helps in socializing. Human Resource Management has more opportunities regarding salaries etc. Every organization needs a group of general and specialized HRM to handle their employees through politics and tactics.
Eligibility Of MBA In Human Resource Management:
A bachelor`s degree in any stream is the pre-requisite for pursuing an MBA degree in Human Resource Management.
Some reputed universities conduct a common entrance test (GMAT, LMAT, etc) for admission into its management courses but there are no different entrance tests for an MBA degree in Human Resource Management.
The common entrance test includes different papers like English, Problem Solving, Data Analysis and Interpretations, Numerical Ability, Logical Reasoning, and General Awareness
Students who will get at least a 2.5 CGPA in previous studies will get admission an MBA program
Courses Of MBA In Human Resource Management:
Human Resource Management.
Human Resource Planning & Selection Policy.
Employee Growth & Development Training.
Performance Appraisal.
Compensation Management.
Morale and Motivation.
Discipline and Disciplinary Procedure.
Groups and Group Dynamics.
Leadership.
Grievance and Grievance Procedure.
Legal Aspects of Management.
Organization Behavior.
Business Ethics
Business Maths
Quantitative Method
Financial Accounting
Communication Skills
Management Information System
Computer Applications in Business
MBA in HRM Career Options / Job Opportunities:
HR Executive
HR Manager
Personnel Manager
Admin Manager
Admin Executive
Public Relations (PR) Manager
HR Consultant
Recruitment Consultant
IT Recruiter
Top MBA Universities in Pakistan
Above we have mentioned the complete details regarding MBA In Human Resource Management. As well as people looking at which university is best for MBA in Pakistan. So, the list of all institutes written who offer MBA in Pakistan.