O Levels are the part of Cambridge secondary 2nd stage and are one of the O Level Equivalent In Pakistan to the UK General Certificate of Secondary Education (GCSE). The main purpose and objective of designing such education pattern is to enrich the students with the international market and are being varied according to the different cultures of various countries. The respective qualification although being on international standards that are on British standards still is being designed for those candidates who do not have English as their first language. In many countries including Pakistan O levels is being carried out in 3 years while in abroad it is being conducted in 2 years only. O Level Exam Schedule And Date Sheet 2018 In Pakistan. Now the initiative of accomplishing the program in 2 years is also being carried on in Pakistan. It makes the O Level in Pakistan.
O Level In Pakistan
O Level In Pakistan Eligibility: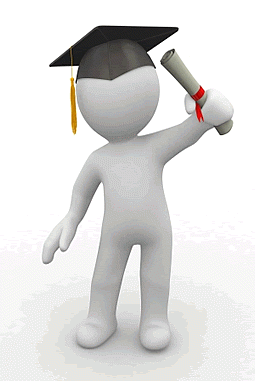 The O-Levels is being specifically designed on the international standards and is generally for 14 to 16 years of students. No basic criteria of eligibility is being set for this specific program but the only requirement is your accomplishment of primary schooling till the 8th standard form where you opt for either matriculation or O Level In Pakistan.
O Level Books In Pakistan
TITLE : O,Level Pakistan Studies History And Culture Of Pakistan
AUTHOR : Dr. Sultan Khan
TITLE : Core Science Home Work
AUTHOR : Jean Martin
TITLE : O Level Classified Chemistry
AUTHOR : See. C. P
TITLE : O Level Classified Chemistry
AUTHOR : Web Publication
TITLE : Islamiat For O Level
AUTHOR : Mohammad Asif Malik
TITLE : Geography Of Pakistan.Career
AUTHOR : Prof.Nazir Ahmed
TITLE : A Grip On Grammar Composition And Comprehension GCE O LEVEL
AUTHOR : Naz Aftab
TITLE : GCE O Level Chemistry Alternative To Practical Yearly Worked Solutions
AUTHOR : Zaheer Alam
TITLE : Naie Urdu Urdu Ki Jadeed Jamia Aur Mutaharik Sorat
AUTHOR : Mazhar Ul Haq
TITLE : Pakistan Studies MCQs
AUTHOR : Ch Ahmad Najib
TITLE : O Level Economics Green Hall
AUTHOR : Imran Latif
O Level Fees In Pakistan
It is not updated O Level Fees In Pakistan please consult British council website for latest fee schedule.
Subjects
Accounting ——–24,200
Biology ————28,200
Chemistry ———28,200
Economics ——–24,200
English Language–28,200
English Literature–28,200
Further Mathematics–28,200
Mathematics–28,200
Physics–28,200
O Level Equivalent In Pakistan
If we consider that O Level Equivalent In Pakistan factor that makes the link between the SSC or secondary school certificate SSC in ordinary language.
O Level Duration In Pakistan
Most of the O Level Duration In Pakistan is three years or 2 years.
Requirement for O Levels:                                                                           
Generally the O Levels examination is taken in minimum seven to nine (7-9) subjects and maximum there is no restriction, one can appear in all the courses which are being offered in the program according to his or her own will. The specific courses which are being opted required 150 hours of teaching.
o level curriculum pakistan:                                                           
The main focus of Cambridge O level curriculum pakistan is to impart wide and balanced study ranging across of several subjects according to the interest and the requirement. The critical emphasis is on both the practical as well as the theoretical knowledge which enables the students to develop their conceptual learning, skills, creativity and solving of problem structured enquirers.
O Level In Pakistan Subjects offered by O Levels In Pakistan:
Additional Mathematics:
Art
Biology
Business Studies
Chemistry
Commerce
Computer Studies
Economics
English Literature
Food & Nutrition
Human & Social Biology
Mathematics
Physics
Principles of Accounts
English Language
Islamiyat
Pakistan Studies
Urdu (First Language)
Urdu (Second Language)
These are some above o level in Pakistan subjects explained here.
Major Schools offering O Levels in Lahore:
Beacon House Systems
Lahore Grammar School
Lacas
Defense Public School
Crescent model School
The City School
University college of Lahore
Shueafaat
Assessment:                                                                                                                                              
After completing the course the examinations are being taken for the O Level program. There are several methods of assessment which includes written, practical, Alternative to practical and oral as per prescribed conditions and policies. The grading system which is being allocated to the student appearing in exams is a six-point scale system station from "A*" till the "E", where grade A* is the highest while the grade E is the lowest.
Examinations:                                                                                                                                           
In a single calendar year a student can appear only times for their respective O Level exams as per the conditions of British Council in Pakistan as well as in the entire world. The two sessions of examination takes place in May/June and October/November, although there are several courses which are being offered either in May/June or in Oct/Nov only.
Future Stance:                                                                                                                                          
After the accomplishment of the O Levels students have various prospects where they can apply for their continual academic career. The two basic paths which are being followed generally in Pakistan are that either the student continue the British and international pattern by opting for Cambridge A Levels which is the second stage after O-Levels, or the other option can be that the respective student follow the national academic structure by selecting inter which includes FSC, ICS, ICOM as per their field, interest and selected courses.
O Level In Pakistan General Paradigm:
O-Levels provide the basic knowledge and the confident in a student at the initial level of their academic career.
It improves the communication skills by imparting the knowledge in English language.
It enhances the grip over the English language in the developing countries like Pakistan where there is a deficiency of such skills and calibers.