Prime Minister of Pakistan Mian Nawaz Sharif has launched National Internship Program NIP 2018 for educate and skilled graduates for approving handsome jobs. Last date for applying in National Internship Program NIP 2018 is February, 2018. This Program is designed to provide an opportunity to the fresh graduate of the Federal Regions (ICT, FATA, Gilgit, Balistan and AJK) regarding internship. So all those student who have completed their bachelors (four years) or masters to years total of sixteen years of education from a recognized university/ college or institute in Pakistan are eligible for this internship program and can apply for the 1 year internship program in the basic salary of Rs. 12,000/- per month. In this article you will learn about National Internship program 2018.
Every year their are  a number of youngsters who complete their graduation and start searching for jobs in the market but due to the shortage of the jobs they got not able to get it as there is a huge gap of availability of job in market and completion of education that is the basic reason of no jobs in market. On the other side many public sector organization are run out of employees so the match of these two make a better result that is the basic idea behind the National Internship Program NIP 2018.
National Internship Program NIP 2018 Form Download Online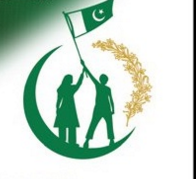 From this National Internship Program both parties are satisfied as the fresh graduate get some financial aid in shape of this Internship program and on the other hand Public organization get fresh ideas and can enhance their professional skills in the relevant fields. Person who are applying for the internship will work on various assignment in the ministries/Division/Autonomous Bodies/Corporation of Federal Government in Islamabad and other federal regions near to their home town. Placement of the interns will basically on the behalf of their qualification and also these are the full time job not a part time.
Duration of the Internship:
National Internship Program is a one year program and during the internship person can leave the program by giving a notice 15 days before leaving. In that case no certificate is issued to that student.
Stipend during Internship:
The interns will be entitled to a monthly stipend of Rupees twelve thousand (12, 000) during the whole course of this internship program.
Application Form:
To Download the Application Form for the National Internship Program.. CLICK HERE
Focal Persons in the NIP Office
Mr. Muntazir Khan,
Director General
051 9204200
E-mail Address
[email protected]
[email protected]