In Pakistan there are two bodies or organizations which are responsible to conduct the IELTS examination; these two organizations include AEO Pakistan and the British Council Pakistan. The candidates which are willing to get their registrations done and are willing to appear in the IELTS examination have to contact and communicate with these two bodies as far as they are in Pakistan. The application forms which are known as the registration forms for the IELTS examination can be received either from the offices of British Council and AEO Pakistan or they can be directly downloaded from their official websites.
https://www.britishcouncil.org/pakistan.htm  (British Council Pakistan)
https://www.aeo.com.pk/site/ (AEO Pakistan)
The very initial step is to download the forms from the official websites mentioned above or if the candidates are willing to visit their offices than they can collect the registration forms from the following cities;
British Council Pakistan: British Council offices in Islamabad, Karachi, Lahore, Multan, Faisalabad and Hyderabad offer full testing services on a regular basis.
AEO Pakistan: AEO offices are situated in Islamabad, Lahore and Karachi, so one can visit the offices to get form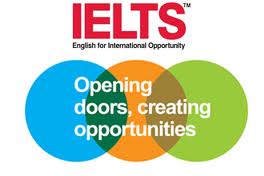 Once the registration form is being downloaded and completed than the candidate much check the availability dates on which he/she is willing to appear in the examination once the date is also conferment than the third step of depositing the fee comes. The fees for the test of the IELTS examination in Pakistan is PKR 17,000 and it should be noted that the fees for IELTS examination must be deposited in any of the branches of Standard Chartered Bank.
Once the fees is also deposited than the applicant should dispatch and courier the application form for the IELTS examination to the any of their nearest British Council Office along with the photocopy of their national Identity card of Pakistan, two passport sized photographs with blue background is also required along with the proof of the deposited fee which should be the fee deposit slip of the bank. Make one thing sure that you should submit the original bank deposit slip but at the same time do keep one photocopy of the bank slip with you as well so that if any problem regarding the payment is being observed than  in such cases this photocopy of the deposit slip will do the talking for the candidate. Through this the process for the getting registered for the IELTS examination is Pakistan is completed.