Government College GC University Lahore NTS GAT General, Subject test result 2016 answer keys has been announced by the officials. GC Lahore offers admissions for MS and PhD classes and restricts some basic eligibility. Beside these eligibilities the candidates have to attempt NTS GAT subject and general test. NTS take Graduate assessment test GAT Subject for admission in PhD. NTS take Graduate Assessment Test GAT General for admission to MS level classes. NTS take test and now the answer keys and result has been announced here below. You are also informed that this test is very mandatory for all of you. Any eligible candidate who is fail in this test will be rejected to grant admission in GCU Lahore 2016. Passing candidates will be count in the criteria for required merit and only those who lies on merit for this admission will be entertained by the admission. Keep this in mind and get your result and answer keys for GCU NTS GAT General and Subject test.
GC University Lahore NTS GAT General, Subject Test Result 2016 Answer Keys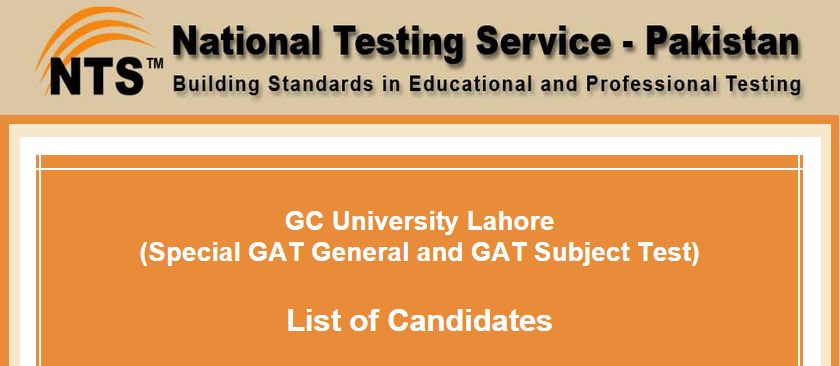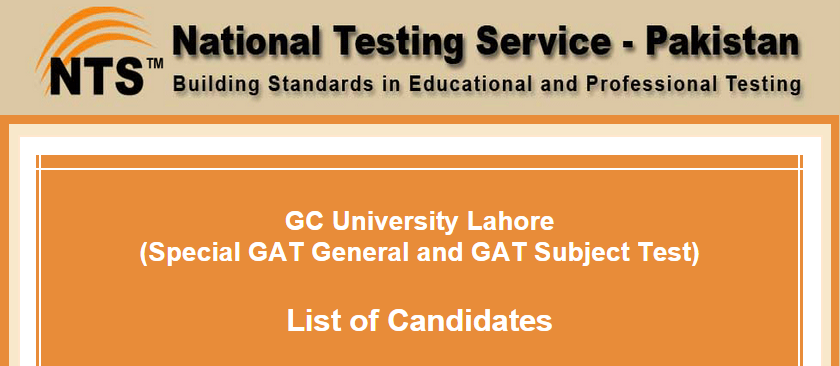 Government College University GCU Lahore was established on 1864 as a public type university. Ministry of Education, Government of Pakistan establishes GCU to provide the best quality educations to new comers according to the new needs to modern era. GCU offers admissions every year for graduate and under graduate and post graduate level classes. This time has assign NTS for taking entry test for MS and PhD. NTS take test held in February, 2016 and the result is given below.
GC University Lahore NTS GAT General, Subject Test Result 2016 Answer Keys
Click Here
Well candidates the NTS answer keys for GCU test will be available here on evening of February, 2016 and the result for this test will be announced after seven to ten days after the announcement of the answer keys. So stay connected with us to get GCU NTS result and NTS GCU answer keys 2016.