The Page about the NTS NAT Test Date 2019, Results, Forms For Admission each and every thing is available here just come and get all the information. First NTS Test will be taken on every month of 2019 and according to the National Testing Services the test of national Aptitude is for taking admission in many colleges and universities of the Pakistan. Now a days Higher Education Commission (HEC) made a rule that only those student who have the minimum marks of 50 in the NTS test can get the admission in the Universities and those student who want to get admission in the Universities this year must have clear the NAT test first. National Testing System NTS in Pakistan detail is given here.
NTS NAT Test Date 2019
National Testing Services in the authoritative body of Pakistan and is responsible for conducting and maintaining the entry test of different Educational institutions and Organizations. National Testing Services has now announced the next test date for all those who want to apply for the admission in the universities name as mentioned below on this page and the date is clearly mentioned below.. NAT test score is valid for the whole one year and the last date to apply for the admission test is mentioned in the table given below. All the candidates will be required to submit their applications before the last date as those form which will received after the last date mentioned will not be entertained.
NTS NAT Test Result 2019
Every year National Testing Service NTS conduct the NAT Test which is National Aptitude Test every month so in one year there will be 12 test so candidates if you have missed the registration of one NAT test then do not worry you can register yourself for the next month test. This is not a big issue as the NTS NAT Test Dates in the year 2019 are as follow. The page will says about the NTS NAT Test Result 2019.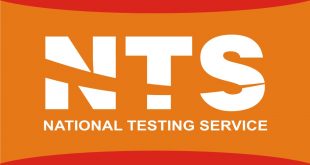 These below are expected dates only. NTS did not update the new dates of 2019 till now.
Monday 22nd January 2019
Monday 19th February 2019
Monday 19th March 2019
Monday 16th April 2019
Monday 14th May 2019
Friday 8th June 2019
Monday 16th July 2019
Monday 13th August 2019
Monday 24th September 2019
Monday 22nd October 2019
Monday 19th November 2019
Monday 17th December 2019
Those Student who want to take admission in these universities mentioned above must attend these National Aptitude Test.
Sr.
University / D.A.Is Associated with NTS NAT Test
1
Quaid-i-Azam University Islamabad
(Quaid-i-Azam School of Management Sciences & School of Economics, Department of Pharmacy)
2
Center for Advanced Studies in Engineering (CASE)
3
CECOS University, Peshawar
4
COMSATS Institute of Information Technology
5
Dr. A.Q Khan Institute of Computer Sciences & Information Technology
6
Fatima Jinnah Women University, Rawalpindi
7
Federal Urdu University ( Islamabad Campus )
( B.Sc Electrical Engineering )
8
GIFT University, Gujranwala
9
Gomal University, D.I.Khan
10
Government College University, Faisalabad
11
Imperial College of Business Studies (For Engineering Category Only)
12
Institute of Business & Mangement (IB&M) UET, Lahore
13
Institute of Management Sciences, Peshawar
14
Institute of Southern Punjab, Multan
15
Institute of Space Technology, Islamabad
16
International Islamic University, Islamabad
(Department of Computer Science, Department of Electronics Engineering)
17
Islamia University Bahawalpur, Bahawalpur
18
Karachi Institute of Technology and Entrepreneurship (KITE)
19
Kinnaird College For Women, Lahore
20
Kohat University of Science & Technology, Kohat
21
NAMAL College, Mianwali
22
National Textile University, Faisalabad
23
National University of Computer & Emerging Sciences (FAST)( All Campuses )
24
Pakistan Atomic Energy Commission (Talent Scholarship)
25
Silver Oak Institute of Management Sciences & Information Technology (SIMSIT) Islamabad
26
The University of Azad Jammu & Kashmir (Faculty of Agriculture, Rawalakot)
27
UET, Peshawar (Non Engineering Programmes)
28
University of Gujrat, Gujrat
29
University of Management & Technology, Lahore
30
University of Peshawar, Peshawar
31
University of Science & Technology, Bannu
32
University of Swat, Swat
To Download the Registration Form for NTS NAT Test Date 2019 Click down
NTS NAT Registration Form For Admission
NTS NAT Test Form 2019 For Admission
The format is going to take at the serious note. The terms conditions for NTS NAT Test Form 2019 For Admission would be consider as the only approach that happened according to the National Testing Service new approach to the academic paradigm for each test.
Contact Information:
Headquarter: (Islamabad Office)
96, Street No. 4, Sector H-8/1, Islamabad
Tel: +92-51-9258478-79
Fax: +92-51-9258480
Abbottabad Office:
University Road, Abbottabad
Karachi Office:
POF Complex 3rd Floor, 252 Sarwar Shaheed Road Saddar, Karachi
Tel: +92-21-35215013
Fax: +92-21-3521516
Lahore Office:
Plaza No. 170, 2nd Floor, Y-Block, Phase III, DHA Commercial Area, Lahore Cantt
Tel: +92-42-99239022, +92-42-99239258
Peshawar Office:
B-2, Rahat Abad Colony, Near Pakistan Forest Institute, Peshawar
Tel: +92-91-9218233
Fax: +92-91-5704084
Quetta Office:
House No. 53/7 Opposite Engineering's Building, Zarghoon Road, Quetta
Tel: +92-081-2825713