National Testing Services NTS is going to conduct the test for National Teachers Database NTD and if you are interested in this program then the Registration Form for BA, BSc, Masters NTD is available here you can Download it from the bellow given link for NTD Registration form. You are advised to read this entire article so that you can get some basic knowledge about this test that why the NTS conduct this from the teachers. Well before that, candidates you are also hereby notified that if you fail in this NTS NTD Test then your name will not be appeared in the List of Selected Candidates and you will be rejected without describing any other reasons for your rejection. SO this test is very necessary and you are suggested to be well prepared for your test so that you can qualify for these programs and can be entertain by the NTS officials for the National Teachers. Well for these purpose candidates you have to first apply through the registration form and then appear in this test and pass this test with full its requirements. Have a look down to know that how to register yourself with National Testing Services NTS.
NTS National Teachers NTD Registration Form For BA, BSc, Masters Download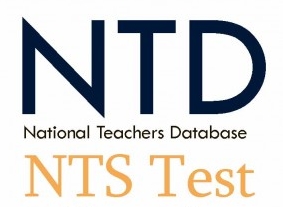 How to Register for NTS NTD 2014
Well candidates if you are willing to apply for this program then you have a complete appliance procedure that is you first of all have to download the application form and then you have to read this form carefully and fills in dully and attached all the required documents along with it and resubmit it before the last date of registration 19th May 2014. After this you have to get your admittance card through the NTS administration and then appear in the NTS NTD Test on 15th June, 2014.
Download BA/BSc Form.
Download the Master Form
Note: Any activity performing after the last date will not be accepted and will be rejected by the officials. So keep the important dates in mind and apply online.
The National Testing Services NTS has arranged the National Teachers Data Base NTD to full fill the needs and requirements in province for the educational institutes and the potential teachers. The Purpose for the establishment of NTD is to promote the teachers in their relevant fields on the national level and to make the teachers scope higher in the state. NTD is a better way to promote the faculty in the primary and secondary government teachers to the bachelor level educations. Well this was a short over view about the NTS NTD and now if you want to join NTD then you have to read all the instruction about NTS National Teachers NTD Registration Form for BA, BSc, and Masters Download, written above.