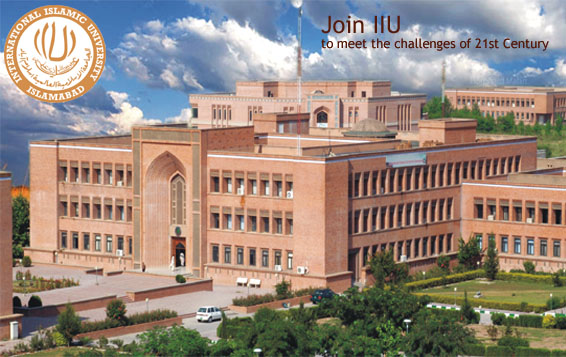 International Islamic university Islamabad has offers jobs for the following faculties, all information are given below, so eligible candidates can apply for job.
Professors BPS – TTS/21
Associate Professors BPS – TTS/20
Assistant Professors  BPS – TTS/19
Lecturer BPS – 18
Senior Instructor Civil (ICT – Male) BPS – 17
International Islamic University Islamabad was established on Muharram 1, 1401 (November 11.1980). This is a historic beginning of a new century, symbolizes the aspirations and hopes of the Muslim Ummah for an Islamic revival. The university was created for researchers and practitioners who are imbued with Islamic ideology, character and personality match the teachings of Islam and who are able to satisfy the economic, social, political, technological and intellectual needs of the Muslim Ummah.
In accordance with Islamic regulations, the University provides academic services for men and women in separate campuses for each segment.
Note:
IIU has complete authority to short list or reject the application of any candidate
Last date for application submission is 31st July 2012
Send application on this address "Personal – V Section International Islamic University Islamabad, Admin Block, New Campus Sector H – 10, Islamabad
For other criteria visit www.iiu.edu.pk
In order to get instant information visit ilm.com.pk periodically, because our team is always here to help you…

Contact Information:
Muhammad Jameel (Deputy Director – Personal)
Ph: 051-9019290, 9258063, 9019793, 9019219