Engineering is the most active field in Today's environment and you can see your future in the better upcoming designation. Civil Engineering Scope In Pakistan is the first step for the accomplishment of the future in Civil Line In Pakistan as well. B.SC Civil Engineering is offered by many renowned universities and colleges in Pakistan. Civil Engineering is a discipline that is involved with the planning, designing, construction, and maintenance of the physical and naturally built environment. It is known to be one of the oldest engineering disciplines and the broadest field of engineering. Its sphere of work includes waterworks, sewers, dams, power plants, transmission towers/lines, railroads, highways, bridges, tunnels, irrigation canals, river navigation, shipping canals, traffic control, mass transit, airport runways, terminals, industrial plant buildings, skyscrapers, etc. These are some of the points that relate to the ideas being transferred as per the information through the approach and being explained.
Civil Engineering Scope In Pakistan
Professionals in this field are known as Civil Engineers. Civil engineers build the world's infrastructure and their work area includes all aspects of planning and designing a project, constructing the project to the required scale, and maintenance of the product. A civil engineer requires not only a high standard of engineering knowledge but also supervisory and administrative skills. Civil engineers work in teams or in coordination with many other engineers. It further explores the civil engineering scope in Pakistan in the best way.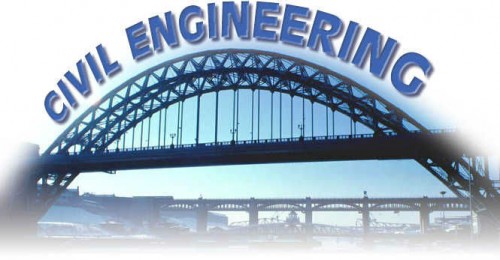 Civil Engineering Specialized Fields are –
Environmental Engineering
Geotechnical Engineering
Structural Engineering
Transportation Engineering
Municipal Or Urban Engineering
Water Resources Engineering
Materials Engineering
Coastal Engineering
Surveying
Construction Engineering
These are some important ideas being accomplished through the Civil Engineering Scope In Pakistan.
Check Other Courses:
Civil Engineering Subjects In Pakistan
The study of this field includes all or a few of these –
Construction Materials
Civil Engineering Drawing
Elementary Surveying
Engineering Mechanics
Applied Electricity
Computer Programming
Tutorial
Surveying and GIS-RS Applications
Mechanics of Materials
Fluid Mechanics-I
Engineering Geology
Civil Engineering Construction & Graphics
Project & Contract Management
Elementary Structural Analysis
Geotechnical Engineering-I
Numerical Analysis
Construction Management
Structural Analysis
Geotechnical Engineering-II
Structural Mechanics
Plain & Reinforced Concrete-I
Fluid Mechanics-II
Environmental Engineering-I
Plain Reinforced Concrete-II
Transportation Engineering
Hydraulic Engineering
Environmental Engineering-II
Structural Engineering
Irrigation Engineering
Design of Structures
Pavement & Foundation Engineering
These are some Civil Engineering Subjects In Pakistan. There are many others as well.
Objectives Of Civil Engineering
To ensure building and safety regulations, local authority and government regulations, acceptable standards for construction, and drawing plans.
To develop a sharp, analytical, and practical mind to ensure effective and productive output
To contribute towards sustainable development. These are some ways that may develop a mindset about t Civil Engineering Scope In Pakistan.
Civil Engineering Eligibility In Pakistan
A bachelor's degree in Engineering is the minimum requirement to become a qualified civil engineer. A post-graduate degree is required for research or teaching posts and an additional degree in business administration is desirable for management positions. Selection to the graduate courses ( BE / B.Tech ) is based on merit i.e the marks secured in the final exams of 10+2 (Intermediate) and through entrance exams. It explained the scope of civil engineering in the future in Pakistan.
Engineering courses are available at three levels. First is Degree and Postgraduate Degree courses offered by the engineering colleges and Institutes of Technology, the second is Diploma courses available at polytechnics and Third is the Associate Membership Examination of the Institute of Engineers, which enables working people in the private and public sector, or diploma holders to acquire a Bachelor's engineering degree through distance education. These are some hints that show Civil Engineering Eligibility In Pakistan. The complete guidance is only relevant to the ideas being informative as much as possible through the nice and justified approach for the Civil Engineering Scope In Pakistan
Scope Of Civil Engineering In Pakistan
It includes designing, constructing, and maintenance of the physical structures under the optimal approach. There are many aspects that relate to the roads, bridges even buildings and dams. These are genuine success stories that are doing best with the railways and airports and other mega constructions. Budgeting, surveying, and construction management are techniques that retain access for management and analysis. The cost safety procedure and government rules are major factors in an employed way. The factors of constructions are determined as per the adequacy and strength of foundations. The materials equipment and labor approach the economic feasibility specifically here in Pakistan. It is needed to review the issuance as per the Scope Of Civil Engineering In Pakistan.
Job Perspectives For Civil Engineering
There will always be a need for Civil Engineers as there is a consistent demand to maintain and repair existing facilities and structures and to construct new ones. After graduation one can look for jobs in road projects, building work, consultancy firms, quality testing laboratories, or housing societies. According to the experts, there is a high demand for experienced civil engineers in developed countries. Civil engineers are employed in all the major construction projects carried out by the state or central government, the railways, private construction companies, the military, engineering services, consultancy services, etc. Civil engineering graduates can do research work and take up teaching or they can open their own independent consultancy services. Middle Eastern countries provide employment opportunities, especially Dubai where Civil Engineers can reap the benefit of opportunities owing to the number of construction projects they have. It is all about the perfect association being explained through the simultaneous approach to engineering in a complete and concise way.
Civil Engineering Jobs In Pakistan
Assistant Engineer
Project Manager
Senior Engineer
Supervisory Engineer
City Engineer
Division Leader
Chief Engineer
Division Head
Deputy Engineer
Director Of Public Works
Senior Superintendent
Independent Consultants
Professor and Teachers
Researcher
These are expected Civil Engineering Jobs In Pakistan mentioned.
Civil Engineering Areas Of Employment In Pakistan
Government Departments
Private And Public Sector Undertakings
Real Estate Societies
Consultancy Firms
Quality Testing Laboratories
Power Plants
Industrial Plants & Building
Housing & Urban Development
Transportation
Teaching Institutions
Here is the detailed scope of civil engineering in Pakistan as mentioned above.
Civil Engineering Salary In Pakistan
The salary system in Pakistan depends upon the nature of jobs. If government job then for a fresh civil engineer there may be a 17th scale means about 20,000 plus salary as compared to the private sector. It is all about the scope and salary of civil engineering in Pakistan Private jobs depend upon the company. For instance, maybe you will get more than 50,000 or 100,000. the basis of the job description defined by the company. These are some Civil Engineering Salary In Pakistan explained here.