The page shall display the exact Telecommunication Engineering Scope in Pakistan, Career, Subject, Jobs and all the related information about this field are discussed here widely so that if you have clear your F. Sc pre engineering or any other engineering degree equivalent to F.Sc Pre Engineering with good performing then telecommunication engineering is the best subject to choose in your bachelor educations. The Future Scope of telecommunication engineering in Pakistan is very elevated because the use of cellular mobiles, Land Lines Phones, Broadband Internet and Cable Date Networking is rapidly increasing day by day. The trend of telecommunication was initially start in the year of 19s in abroad companies but now almost 10 year before this technology is being exists in almost every firm and industry of Pakistan. Like in banks the different branches are connected with together by their own telecommunication networks, Universities and other organization are cooperating via complex switching system.
Telecommunication Engineering Scope In Pakistan
All this make possible by the engineers of telecommunication who are designing and installing new programs and data bases networks which are function able and can easily operate by the users. For example when we dial a number from our hand set and make a call on other number who is far from us and talk without any resistance and distortion, there is a complete well designed function works in behind of this call which is only possible due to the new inventions of telecommunication engineers. So if you also want to be a telecommunication engineer you have to follow the following instructions and qualify the educational periods step by step.
Telecommunication Engineering Universities In Pakistan
You are reading us means you are from Islamabad, Punjab, Khyber Pakhtunkhwa, Sindh, Balochistan, Azad Jammu and Kashmir. So you may looking for the experienced approach about the Telecommunication Engineering Universities In Pakistan which are listed here at this page. The below given are chosen universities from many names already mentioned in the list.
Air University, Islamabad
Bahria University, Islamabad (Main Campus)
University of Engineering and Technology, Lahore
Government College University, Lahore
CECOS University of Information Technology and Emerging Sciences, Peshawar
National University of Sciences and Technology (Pakistan), College of Aeronautical Engineering, Risalpur Campus
Mehran University of Engineering and Technology, Jamshoro
Sir Syed University of Engineering and Technology, Karachi
Balochistan University of Engineering and Technology, Khuzdar
Mirpur University of Science and Technology, Mirpur, Azad Kashmir
University of Azad Jammu and Kashmir, Muzaffarabad, Azad Kashmir
Telecommunication Engineering Subjects In Pakistan
To become a telecommunication engineer you should have some abilities like you have creative mind so you can create new methods and ability to solve the un-wanted hurdles in a system. If your mind is technical and you are interested to join a practical field as a telecommunication engineer you should also have to complete the following educational steps known as Telecommunication Engineering Subjects In Pakistan.
F. Sc pre-Engineering with good performance
Any three year diploma in electronic, electrical and Telecommunication engineering.
Bachelor in telecommunication engineering
Masters in telecommunication networking
These above are major perspectives considerable for the subjects filtered here at this page as well.
Introduction to Computer Programming
Workshop Practice
Differential & Integral Calculus
Electric Circuits
Applied Physics
Islamic Studies/Ethics and Pakistan Studies
Linear Algebra & Differential Equations
Electronic Devices & Circuits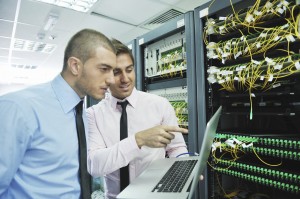 Telecommunication Engineering Career In Pakistan
Career of telecommunication in Pakistan exists in every firm or institution which is correlating with any telecommunication related field like in banks, In Universities, In Engineering Industries and other private business which have their different branches in different areas. All the branches are connected with a wireless or a wired network. This network holds by a telecommunication engineer. These are some chunks can be utilize as Telecommunication Engineering Career In Pakistan. So if a person who can operate and this network and can solve the problem in this network his career is very bright because such person is very acceptable from all the companies. Students can go with the more than engineering fields which mean the admission in degrees and certificates can be obtain with the below field.
Data Center
Network Security
VoIP
Network Automation
Avionics
Communication Engineering
Computer Engineering
Electrical
Electronics
Electronics & Communication
Telecom Systems
Computer Sciences
Information Technology
Computer Networks
Check Also: PEC Recognized Engineering Universities in Pakistan 2019
Telecommunication Engineering Jobs In Pakistan
The use of telecommunication techniques is increasing rapidly and the demand for experienced and educated employees in the telecommunication market is correspondingly increasing and the company's offers different posts to hire the new graduates so they can build and introduce the new equipment in this field. It is ensured about the Telecommunication Engineering Jobs In Pakistan.
These below are compiled approach of jobs can be obtained within the Pakistan's industries. There are many industries offering below given jobs.
Electrical/Electronics/Mechatronics/Telecom Engineer
Support Staff for Hardware Cleaning / Engineer Required
Service process Engineer
Associate Data Engineer
Enterprise Pre-sales Engineer
Team Lead Corporate Support
Data Engineer
Industrial Sales Engineer
It is important aspect to review the perspective in developing the way out which ensured the Telecommunication Engineering Scope In Pakistan. The story does not end here but the scope of telecommunication engineering  is unlimited aspect.