Computer Engineering Scope in Pakistan is sky-scraping now a day because in every facet of our life in home or in field there is a computer based system working in back of every machinery, Like in Mobile, Home electronics (Microwave oven, Washing machines, Fridge, Air Conditions etc), In Car and other equipments in Shopping Malls and offices even in every field there is an interferences of computer system. All these computer systems are consists of two major parts that is Hardware and Software which are coordinately working together and provides us a complete full fledge operating system which we can understand easily and operate it. This is all possible due to Computer engineers who are working for manufacturing the new techniques by electrical and computer science engineering techniques and producing the new technology which is a combination of hardware and Software. Computer Engineering is a reason able and worth able field to join as a profession because computer is the future of upcoming industries and we can make an idea about this fact as we are watching computer engineering techniques in everywhere in every case. Computer Soft is based on programming working in front of you and analyzing your instructions which you are giving to the computer by the usage of hardware. A simple definition of hardware is "anything which you can touch and use is hardware". By the help of hard ware you gave instructions as input and in returns the computer gave to output. There is a complete network system working in behind of this which is only possible by computer engineering.
Computer Engineering Scope In Pakistan, Career, Jobs, Salary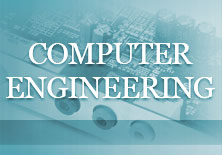 Computer Engineering Subjects in Pakistan
 In Pakistani educational system the computer engineering starts from the very begging stage of education as in Matric those candidates who want to be a computer engineer have to don Matric with Computer Sciences. After this there is an Intermediate level education that is Inter with Computer Sciences ICS. After this the graduation level in computer engineering starts as BSc Bachelor in Computer Sciences in different faculties as Computer hardware Engineering and Computer Software Engineering. So when you have done this you have to do Masters with Computer Sciences MSc. When cross all these educational stages you become an engineer after joining some training institute as internship. Now a day's some short hand diplomas are also offers by different institutes by which you can began your career as on initial stage.
Computer Engineering Career in Pakistan
If someone want to make his or her bright career then this field is very compatible these days that if you know the computer in any way initially or at the outset you can get some job as a data entry operator, Computer operator and typist if you the typing. Computer engineering career in Pakistan is increasing day by day by the usage of computer in every field.
Computer Engineering Jobs in Pakistan
Computer Engineer can get the following jobs in any organization of Pakistan and abroad.
Computer Hardware Engineer
Computer Software Engineering
Networking Mangier
Data entry Operator
Textile designer
Web Designer
Computer Engineering Salary In Pakistan
 Salary for Computer engineering is Match less because every computer operator gets salary according to its rank as a simple computer operator salary starts from 20, 000/- and the salary for engineers reached to above 100,000/- so you are suggested to join this field so you can secure your future by earning a handsome amount.