FSc Pre Engineering Subjects List Part 1 Part  2 shall share here on this page. It has a clear division of subjects including three compulsory and three electives. Compulsory subjects include English at first level, Urdu at the second level, and Islamic studies at the third level. These three subjects include in the syllabus and need the attention of students as much as a student can provide. After ten successful years of schooling now you must think seriously about the selection of an academic schedule. FSC pre-engineering is a famous subject for those students who want to grow with identification through subject-wise challenge accepted. Engineering is not a tough field but technical.
FSc Pre Engineering Subjects List
It is an advanced level that shows the relevant information in a processed way. Identification of subjects is important at this engineering level so every student can build their capacity. Most of the students think if they choose pre-engineering subjects in part 1 then it is very tough for them to participate in academics, sports, and curricular and cultural activities. In reality, it is not happened in the same way due to the existence of a modern way of education.
Pre-Engineering Subjects List Part 1
Compulsory Subjects
English
Urdu
Islamic Studies
Elective Subjects
Physics
Chemistry
Mathematics
Courses After FSc Pre-Engineering
Pre-Engineering Subjects List Part 2
Compulsory Subjects
| | |
| --- | --- |
| Urdu | English |
| Islamic Studies | Pakistan Studies |
Elective subjects
Physics
Chemistry
Mathematics
Now teachers have a margin for students so they can participate in such ways. The adult level of education is much different than the adolescent level. It is an important element to consider English, Urdu, and Islamic Studies as compulsory and Physics, Chemistry, And Mathematics as elective subjects. Every new approach towards a new subject makes things certain with the career.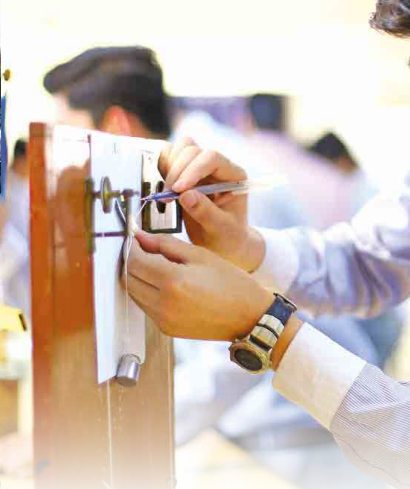 Physics, chemistry, and mathematics are not considered as scoring subjects in FSc  Pre  Engineering  Subjects  List  Part  1. Therefore, scoring subjects are required to get a position in all boards within Pakistan. It is a myth in society that Engineering means boys' fields and medical means girls' fields. Now a day, this myth has been exposed because girls shine in FSc  Pre  Engineering  Subjects  List  Part  1  and FSc  Pre  Engineering  Subjects  List  Part  2 as well.