FSC Pre Medical Subjects List In Pakistan Part 1, Part 2 is going to share here what makes a good relationship with the scoring or not scoring. Remember, there is a specific lock on the selection of subjects both in FSC Pre Medical Subjects List In Pakistan for Part  1 and Part 2. Students cannot choose the subject of their own. Merit depends upon the scores in these subjects. Those participating in getting higher marks in these subjects definitely get a higher position indeed. The role of subject selection is the way admired so far indeed. This means STEP launches an E-learning program that means it makes preparation according to the schedule. The subject again makes thrilling choices in such a manner.
FSC Pre Medical Subjects List In Pakistan
For Part 1, and 2 FSC Pre-Medical subject list is now available as well for those candidates who are interested to take admission in this program and do not know about its address which is mentioned below.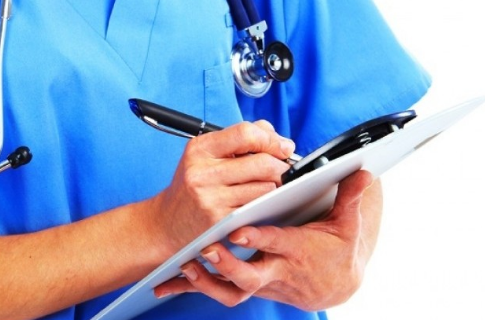 It is according to the student's paradigm that can make diverse features indeed. The tough nature of the subjects demands video lecture links for practice and revision. The grip on the FSC Pre Medical Subjects List  Part 1 can be assessed when students are in the position to solve 30k MCQs in a single shot. The subject relates to the students feeling during the exams and sessions. More the grip on subjects, the higher the marks. It is an ultimate formula that can create divides with respect to the online student counselor.
FSC Pre Medical Subjects List In Pakistan Part 1
| | |
| --- | --- |
| Urdu | English |
| Islamiyat | Biology |
| Physics | Chemistry |
FSC Pre Medical Subjects List In Pakistan Part 2
| | |
| --- | --- |
| Urdu | English |
| Pak Studies | Biology |
| Physics | Chemistry |
Which Fields are Demanding in Medicine
BS in Nursing
Bachelor of Medicine and Bachelor of Surgery (MBBS)
Doctor in Pharmacy
Doctor of Physical Therapy (DPT)
Bachelor of Dental Surgery (BDS)
Doctor of Veterinary Medicine (DVM)
Bachelor of Homeopathic Medicine & Surgery(BHMS)
BSc Zoology
BSc Botany
BSc in Agricultural Medicine
BSc Forensic Medicine
Bachelors in Optometry
Intensive Care
Microbiology
Biotechnology
Diet and Nutrition
Homeopathic Medicine
Medical Laboratory Technology
Nanotechnology
Biogenetics
Psychology
Biomedical Engineering
Biochemistry
Medical Diplomas after FSc Pre Medical
| | |
| --- | --- |
| Emergency & Intensive Care Sciences | Medical Laboratory Technology |
| Accident & Emergency | Anesthesia Technician |
| Blood Bank Technician | Cardiac Care |
| Echocardiography | Nursing (DIP) |
| Certified Nursing Assistant | Anesthesia Technician Diploma |
| Magnetic Resonance Imaging (MRI) | Operation Theatre Technician (OTT) |
| Radiographic and Imaging Technology (RIT) | Clinical Micro Biology |
| Ultrasound Technology (DIP UT) | Dental Surgeon Assistant |
| X-Ray Technician (DIP XT) | Dermatology |
| Diploma in Culinary arts | Diploma in B Pharmacy |
| Professional Cuisine | Software Quality Assurance |
News and admission updates here can create new opportunities for students so they can select the subject according to their interests. It is not necessary that the doctor's son should be a doctor. It is a socially viral myth that has no link with the reality of career ethnicity. The person showing interest in Premedical fields should go with it as compared to the students who are showing interest in Pre-engineering subjects. World Class study resources pure the selection of FSC Pre-Medical Subjects List Part 1 and FSC Pre-Medical Subjects List Part 2.