When we talk about the Medical Field and the scope of D Pharmacy In Pakistan in Medical Sector Of Pakistan then we come to know that Doctor Of Pharmacy which is commonly known as D.Pharmacy is the studying the Medical Cases in Dept regarding the Medicine for the patients.In this field we seeks the art of preparing and create awareness about the correct usage of the Medicine for accurate Patient. D.Pharmacy is the A Doctor of Pharmacy (abbreviated pharm.D) is an undergraduate academic degree in the field of pharmacy.
D Pharmacy In Pakistan
A career in pharmacy, unfolds a vista full of opportunities leading to a golden future for a young career aspirant. The job opportunities, working conditions, job satisfaction and monetary benefits are excellent. The D Pharmacy in Pakistan is the pre requisition for the proper medical field that will gave the immediate effect of the interest for students.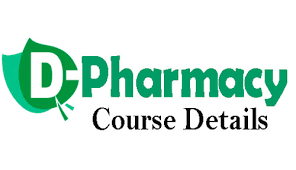 D Pharmacy Course Details In Pakistan
The below given are general d pharmacy Subjects In Pakistan means these are some proper way out to remain as per the nice and justified way out. The proper  mechanism is doing best as per the D Pharmacy Course Details In Pakistan. So selection of d pharmacy syllabus in pakistan depends upon the course details.
Pharmaceutical Chemistry-I (Organic)
1st Year
Pharmaceutical Biochemiry
1st Year
Pharmaceutics-I (Physical Pharmacy)
1st Year
Physiology & Histology
1st Year
Anatomy
1st Year
Pharmaceutical Mathematics & Biostatistics
1st Year
Pharmaceutics-II (Pharmaceutical Preparations)
2nd Year
Pharmacology and Therapeutics-I
2nd Year
Pharmacognosy-I
2nd Year
Pharmaceutical Microbiology
2nd Year
Pakistan Studies and Islamiat (Compulsory)
2nd Year
Pathology
3rd Year
Pharmacology and Therapeutics-II
3rd Year
Pharmacognosy-II
3rd Year
Pharmaceutics-III (Dispensing and Community Pharmacy)
3rd Year
Pharmaceutical Chemistry-II (Analytical)
3rd Year
Pharmaceutics-IV (Hospital Pharmacy)
4th Year
Pharmaceutics-V (Clinical Pharmacy-I)
4th Year
Pharmaceutics-VI (Industrial Pharmacy)
4th Year
Pharmaceutics-VII (Biopharmaceutics)
4th Year
Pharmaceutics-VIII (Pharmaceutical Quality Control)
4th Year
Pharmaceutical Chemistry-III (Medicinal)
5th Year
Pharmaceutics-IX (Clinical Pharmacy-II)
5th Year
Pharmaceutical Technology
5th Year
Forensic Pharmacy
5th Year
Pharmaceutical Management & Marketing
5th Year
Computer and its Applications in Pharmacy
5th Year
D Pharmacy Eligibility Criteria In Pakistan
Candidates for admission should have completed F.Sc. (Pre-medical) or B.Sc. (After F.Sc. Pre-medical) or equivalent examination holding at least 2nd Division in the Examination on the basis of which he/she is seeking admission. All the students (except foreigners) must have to appear in Entry Test. A level students with at least three subjects including biology, chemistry and physics. 60 percent marks is required or 2.50 CGPA. It is all about the D Pharmacy Eligibility Criteria In Pakistan.
Here are Colleges/Universities which is currently offered the D.Pharmacy Degree In Pakistan.
D Pharmacy Jobs In Pakistan
Those jobs which are reputable and makes as best as possible through the defined rules and regulation. The Pakistani culture remain intact with the D Pharmacy Jobs In Pakistan as per the scheduled way out. The process is all about the progressive  approach. The point to be mentioned here that what jobs are available for graduates who are  fresh and experience.
Pharmacist
So it is the only narrative that is composed enough to gave you regional information about the D Pharmacy In Pakistan. The complete process is all about the way out to remain in tact as per the necessary approach.