MBBS in Pakistan is the Bachelor of Medicine and Surgery also known as the Bachelor of Medicine. It is an academic degree program that provides doctoral study in a variety of subjects within the  Bachelor of Medicine degree. It is a great blessing to help humanity with your services and to take care of them. As crucial members of society, doctors have a difficult job in providing patients with medication. They offer healthcare treatments and treat a variety of diseases.
MBBS in Pakistan
Pakistan is the most demanded country for doctoral studies. The best medical research has been done in Pakistan. For international students looking to pursue affordable studies in Bachelor of medicine and Surgery, bachelor of dentistry, or other medical specializations Pakistan is the best destination.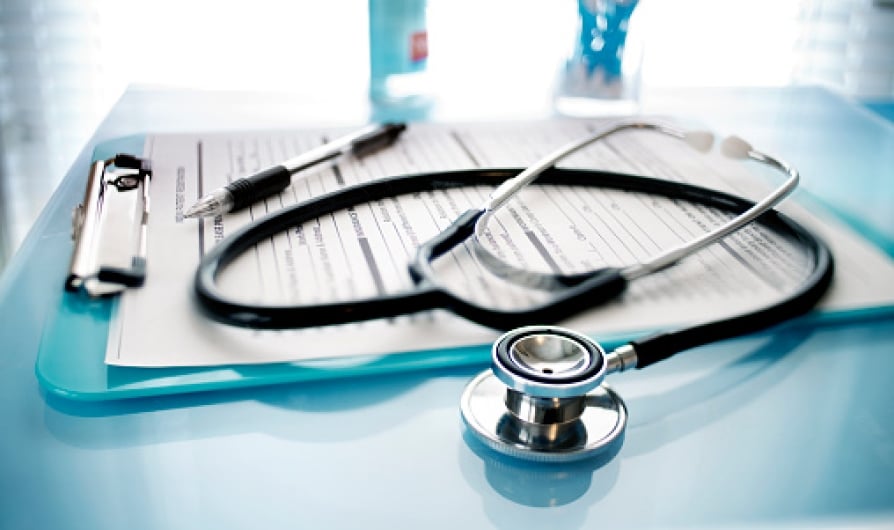 Universities in Pakistan have good educational systems that provide degrees and MBBS admission. Compared to studying MBBS abroad it is the most affordable to study in Pakistan and there is no additional entrance exam. The certificates are acknowledged and authorized. The research is offered in English and there are fantastic long-term study strategies for medical specializations.
Eligibility Criteria for MBBS Pakistan
The eligibility requirements for native students who reside in Pakistan and received their formal education there are listed below.
HSSC is a premedical group for 12 years.
In the Intermediate Pre-medical category, the student must receive a score of 60 percent or higher.
A level students must have a minimum GPA of 60% in their relevant program.
The A-level students must have taken courses in math, physics, chemistry, and biology.
If the students completed a level they must possess an IBCC certificate. This is done to achieve FSC equivalence.
Students must be aged 17 to 25.
Tests for MBBS Pakistan
Any student wishing to enroll in a medical school or college in Pakistan must have successfully passed the MDCAT test administered by the Pakistan Medical Commission.
Also Check:
Documents Required
It is important to consider that a lot of documents are mandatory for applying for MBBs. i.e. Matric certificate or certificate issued by IBCC, FSC certificate or in case of A levels certificate issued by IBCC, MDCAT result card, Domicile, CNIC of father, CNIC of the candidate, Passport size photo, a certificate from Wafaq-ul-Madaris if you're a Hafiz-e-Quran.
No single one of these documents can be missed. Your application for admission will not be taken into consideration by the authorities if even one of these documents is missing.
MBBS Subjects List in Pakistan
The course work is intended to give students a thorough understanding of a range of topics linked to medicine as well as the necessary abilities to succeed in the field of medicine. The MBBS Syllabus teaches students about the theory and practice of a variety of medical specialties. The Bachelor of Medicine and Surgery program demands effort and commitment both during study time and during clinical training.
The undergraduate program consists of a variety of topics, including surgical techniques, human anatomy, medicine, and pediatrics. Students begin visiting hospitals for training and practicals in the third semester, and the course is spread out over 12 semesters, each lasting six months. Community Medicine, Dermatology and Venereology, Surgery, Orthopedics, Cardiology, and Gynecology are a few examples of medical specialties that are taught.
MBBS Scope & Jobs Pakistan
The scope of the MBBS program has always been on the necessities of a prosperous future. One can make more money as a doctor and they are held in higher regard and have a higher social status than those in any other profession. Both the public and commercial sectors compete in this field to hire people. One can work in different sectors and industries some of the major areas to work in after doing MBBS in Pakistan are listed below;
Clinics
Hospitals
Health Care Facilities.
Medical colleges.
Pharmaceutical companies
Biotechnology companies
Nursing homes.
Emergency Services
Education Facilities.
One can have a wide range of job opportunities in medicine. However, the majority of the professions require an M.D. Some of the major careers are listed below.
Dermatologist.
Doctor\Investigator.
Obstetrician Medical expert
Radiologist pathologist.
Neurologist
Surgeon
Nutritional expert
Forensic expert
Pediatrician
MBBS in Pakistan Fee Structure
In government colleges, the MBBS fee is not high but if we discuss the private sector then the criteria of all private colleges are different. When admission is announced then every college revises the fee structure.
MBBS in Pakistan without MDCAT
Without MDCAT admission is not possible because firstly, students will appear in the MDCAT entry test and then issue the merit list. So, the MDCAT test is necessary for all candidates other wise you will not eligible to take admission to MBBS.
MBBS in Pakistan on self-finance
No doubt some colleges are working in Pakistan that is giving admission on self-finance but not to all the candidates. Moreover, the criteria of the fee are much high for those institutes that are enrolling students in self-finance.
MBBS in Pakistan Duration
Basically, the duration of the MBBS in Pakistan is five years. As well some people are spreading false news about duration. So, before applying one time must check the MBBS Duration from this page.
MBBS Medical Colleges:
If one prefers medicine and wants to study MBBS, the higher education system in Pakistan will present you with many great opportunities. There are many universities in Pakistan for the higher education of MBBS that gives the chance to pursue a high-quality and affordable education. With a diverse curriculum and the chance to continue working in hospitals, you will undoubtedly graduate as an experienced doctor in six years. Students who earn a medical degree as a doctor have many career and work options that are good. This field has a 100% job placement rate and is professional.
FAQ:
ANS: Five years are required to complete the course of MBBS in Pakistan.
ANS: Firstly his registration for MDCAT clear the test with good marks and then apply to government and private medical colleges where the availability of MBBS admission is confirmed.
ANS: Above 70% marks are required for admission
ANS: In government colleges cost of the MBBS program is not much high but if we discuss the private sector where the cost of MBBS is much high.