If you want to Join Pakistan Army After Engineering then you are at the right place as we will provide you the complete guidance and the process through which you can also be a part of the Pakistan Armed Force. Pakistan Army is the most perfect organization in Pakistan but the entrance in this armed force is not so easy as students try to be a part of this force since they are in 7th Standard till the Bachelor and Master level. The selection for the Pakistan Army is totally made on the Merit Basis. First of all candidates have to appear in the written test that is taken in the Army recruitment and Selection centre situated in almost every city of Pakistan then all those candidates who clear this written test will be move forward to the Basic interview and then forwarded to the Physical test and again the Final Interview these are the few steps that after which a candidate is selected. In each step if a candidate fail then he or she drop down from the process and the successful candidates moves forward. Well there is a lot of inquiries from the students who are asking for what if a candidate done Engineering degree so is it possible for him/her to join Pakistan Army then the answer is yes and how we will explain you down on this page.
Join Pakistan Army After Engineering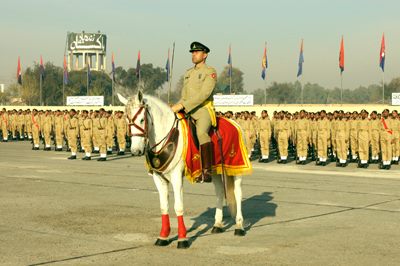 There are four entry level in the Pak Army if you have done your Engineering that are
In the above 4 entry level you can easily become a part of the Pakistan Army but the merit criteria will be remains the same as you have to appear in the written test, Physical test and then interview etc. for the above given post your specialization of Engineering must be in the following programs as the further eligibility Criteria is also mentioned below.
Specialization in Engineering:
Civil Engineering
Telecom Engineering
Software Engineering
Electrical Engineering
Mechanical Engineering
Computer Engineering
Aerospace Engineering
Age of Candidate: Till 28 years old
Gender : Male
Marital Status : Married / Unmarried
Nationality : Citizen of Pakistan
Weight : As per body mass index
Minimum Height : 5' – 4'' (162.5 cm)
Other Common Features:
All the candidates must have clear their engineering degree as no result awaiting students are eligible to apply for the post
Candidates must hold CGPA 2.5 out of 4
There must be no 3rd Division in the whole educational career of the candidates since Matric Level
All those candidates who have done their M.Phil or MS must get preference among others
Degree hold by the candidates must be from a HEC recognized Educational institute
Join Pakistan Army After Engineering Registration Process:
There are two ways to register yourself as the first is that just stay at your home and log on to this page so that you could easily submit your application online. This facility is provided to the candidates so that in which cities where the AS&RCs is not located candidates not have to move to the other city just for the sake of registration
CLICK HERE TO REGISTER (Registration is not opened now)
The other way to register yourself is visit to your nearest Army Selection and Recruitment Centers (AS&RCs)