Psychology is one of the top-rising fields in Pakistan. Psychology In Pakistan Scope, Subject, Jobs, Courses, Salary, Fields details are given here. Talking about the Psychology in Pakistan Scope, you need to know that there is no scope if you haven't made the scope of your specialty. Last many decades, the psychiatric need has increased in Pakistan because almost every person is suffering from depression and anxiety. People usually don't go to psychiatrists for their problems as they consider it to be a very embarrassing moment for them.  Aside from all these, psychology's scope has broadened because people know that the solution to their problems like depression and anxiety can only be cured by a psychologist. If you are deciding to enter this field then you must have to know about Psychology and starting salary because no one wants to choose a field that is less productive or which has less scope. You also have to know that many organizations have started hiring psychiatrists for their organization to improve human behaviors in their organization.
Psychology Scope in Pakistan
Talking about Psychology in Pakistan Scope, there is a huge scope in this field because every second person is suffering from diseases that can only be cured by psychiatrists. At the start, psychology was only dealing with the cure of the problems of individuals but at present different organizations have started hiring psychiatrists to improve their productivity. In government departments like police and intelligence agencies, Criminal psychology is also playing a very important role. From school to forensic labs, everywhere this field is not becoming compulsory.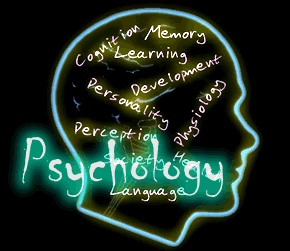 Psychology in Pakistan Subjects:
The Major subjects of Psychology are
Introduction to Psychological Research
Developmental Psychology
Physiological Psychology
Experimental Psychology
Cognitive Psychology
Personality and Individual Differences
Survey Research and Design in Psychology
Social Psychology
Psychopathology
Motivation and Emotion
Psychology In Pakistan Jobs:
As I already mentioned that the scope of psychology has become a waste. It was first only used as clinical psychology which means that only clinics were there where the psychologist was performing their jobs. But now psychologist is doing their jobs in organizations, government departments, schools, and research departments where they are trying to produce human productivity by studying their psyche and solving their problems. Almost in every organization, psychology is playing its role in the hiring of new employees in solving their problems.
Psychology in Pakistan Courses:
In Pakistan, students can do different psychology courses like bachelor, master's, and doctoral level programs in psychology. Different universities are offering a bachelor's in Psychology, a master's in psychology, and Ph.D. in psychology.
Psychology In Pakistan Fields:
In Pakistan, a psychologist can find a good job in all types of organizations whether it is an educational organization or production, etc. A person can find different jobs including
Career counselor
Study counselor
Advertising Counselor
Human Resource Admin
Psychiatrist
Public Relation Manager
Sales representative
Hospital administrator
Psychology Salary In Pakistan:
The salary of the psychologist depends upon the nature of the job that he/she is doing as well as the reputation of the company. In a good company, if you are doing Human Resource Admin job then you can surely get above then 70,000 Salary. Likewise, in every field, the salary is different according to your specialty.
| | |
| --- | --- |
| Starting Salary Package | Pkr, 70,000 Rupees |