If you are searching for the Office Manager CV Format in Pakistan then here you can find the Sample for the Office Manager CV so that you can easily download the format and put your data according to it. CV is the most important thing when you want that the organization will call you for interview because on behalf of this CV you would be able to put your foot into the organization for interview session and then its upon you that you you deal with the interviewer. The basic things that should be covered in all the CV no matter in which field are personal summary, Areas op expertise, Personal Information, Work experience, Abilities and Qualities, Educational Record and Future plans but then what are the thing that could change your CV from other field is the way to communicate in the CV. There should always be right information written in the right corner at the right time.
Keep one thing in you mind while writing you CV for the Office Manager that do not go for the fake data or the information because first impression is the last impression. Your CV could win you an interview call but what then in the interview when you have nothing in your hand what you write in your CV. Remember whenever the Office Manager jobs are open and you wants to apply then go for the the Office Manager CV Format you could see below on this page as this is the best CV format you could every get from any other educational website of Pakistan. There is also a option given to you that you could easily download this Office Manager CV Sample to your computer as this is the DOC that is Microsoft word Format so view down on this page for the correct CV format in Pakistan.
Office Manager CV Format in Pakistan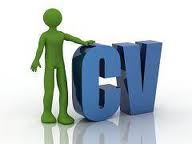 CLICK HERE TO DOWNLOAD
We hope that you will like this Office Manager CV Format in Pakistan and Sample that is available for free download on this page but still if there is any kind of ambiguity in your mind then you can write us in the comment section given below.