House is undoubtedly the necessity of life for shelter and security that is why here we are going to discuss today My House Essay in English For 10 Class. In order to live a comfortable life, a house is very necessary. Nothing in this world is living without a house. Allah has doesn't make any living thing in this world without a house. We may extract an example from animals and birds. Birds and animals are also living in houses in the form of holes and nests. Therefore, the house is mentioned at the top of the list of necessities of life. I have also a very beautiful house which is situated on the bank of the canal. It shows splendid and outstanding views due to the canal. There are so many lush green trees are present near my house which adds some extra charm to its beauty.
My house is situated near one of the ideal places such as near the bank of the canal. My house is spread in an area of 700 yards. There are total of 5 rooms in my house excluding the kitchen and bathroom. Two bathrooms and one kitchen are also available. There is also one storeroom. All rooms are fully furnished with the latest essential goods. Every room has a large airy window. Doors and windows are made up of aluminum metal.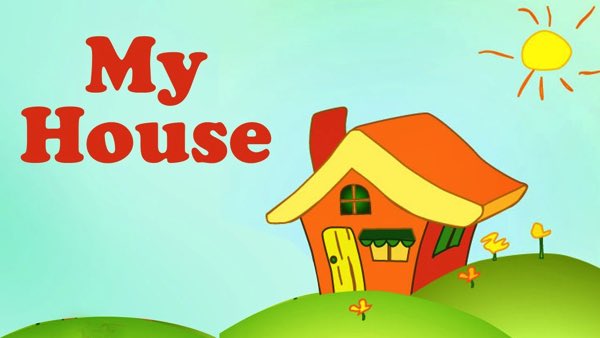 There is also a huge garden in my house. So many types of flowers are bloomed in this garden. The attractive fragrance of these flowers gives a fresh feel in the morning. The lush green grass of this garden gives an awesome charming look to our house. The walls of my house are painted with a unique off-white color. A big yard is also situated inside my house for parking car.
There is also a huge tree of guava is present in my house. It is 7 feet high and also gives fresh guava in the season of guava. I daily water my house's garden and grass with fresh water. I am very proud to be a member of this house and family. The beautiful structure of your house ultimately increases the quality of your life and gives you a sense of standard living. There are total of six members of my family and happily living in my house.
Undoubtedly I am very blessed that Allah had given me such a beautiful house. I never want to leave this beautiful house ever. My grandfather laid the foundation of this house so many years ago. At last, I love my house very much and want to live in it happily. I pray to Allah that He blessed everyone with this type of beautiful house full of necessities. That is all from our side about today's topic My House Essay in English For 10 Class with quotations as you can also add some if you wanted by commenting down on this page.