Brief History of Pakistan in English: Pakistan came into being after utmost efforts of two centuries of our great leaders. It is not a daydream. Many people sacrifice their lives in getting a separate homeland. Pakistan came into being on 14th August 1947. Pakistan has a rich history.
After the failure of 1857 war, Muslim leaders were thinking about a separate homeland for Muslims of the subcontinent. In 1867 Sir Syed Ahmad Khan gives the concept of two nation theory. In 1933 CHAUDHARY REHMAT ALI lived in England. He published a booklet now and never. In this booklet first time the name of the separate country that is Pakistan suggested. ALLAMA IQBAL and QUAID.E.AZAM were the great supporters of two nation theory. Muslims were in great troubles with Hindus.
Brief History of Pakistan in English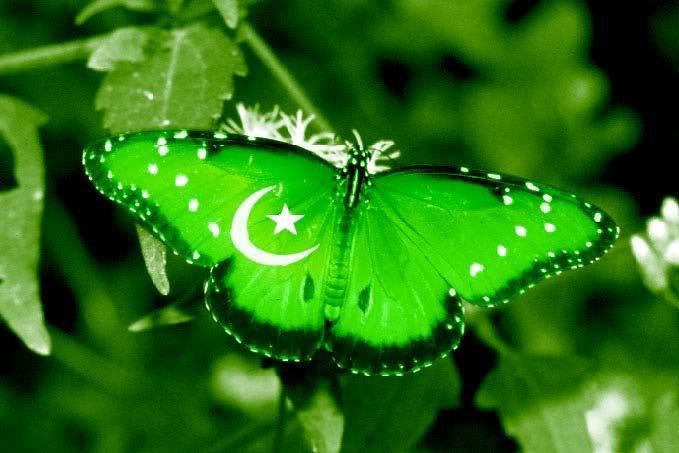 On 23 March 1940 Pakistan Resolution was passed in Lahore presented by A.K.FAZALE.HAQUE. The procession was presided by QUAID.E.AZAM MUHAMMAD ALI JINNAH. In the constituent elections of 1946 Muslim League won 425 out of 496 reserved Muslim seats. The claim of QUAID.E.AZAM proved true and the demand of Pakistan was supported by an absolute majority of the Muslims.
QUAID.E.AZAM said
Muslims had never been a minority. They were a perfect nation and had the right to establish an independent state in those areas where they were in majority.
On 3 June 1947 British government announced the plan of partition of Pakistan. The British government passed the law of independence and got the approval from parliament on 18 July 1947 to divide the subcontinent between two countries. According to this law, Pakistan got the independent sovereign status on 14 August and India got the status of an independent country on 15 August. And both countries run its national and international affairs according to the Act of 1935.
Pakistan came into being on 14 August 1947, its first GOVERNOR GENERAL and speaker of parliament are QUAID.E.AZAM, its first Prime minister is LIAQUAT ALI KHAN. In the beginning, Pakistan faces a lot of problems. On October 11, 1947, QUAID.E.AZAM advised
This is a challenge for us. If we survive as a nation, we will have to face the difficulties with a stern hand, our people are disorganized and worried because of the problems they are facing. We have to encourage them to put the responsibility on the administration and the people look to you for guidance.
QUAID.E.AZAM chalked out the basic feature of foreign policy. Pakistan was quickly introduced to the foreign world by QUAID.E.AZAM. A great leader QUAID-E-AZAM died on 11 September 1948. The objective resolution was passed by LIAQUAT ALI KHAN in 1949 for the purpose of considering PAKISTAN an ISLAMIC STATE. In 1951 LIAQUAT ALI KHAN was assassinated and NIZAMUDDIN became the second prime minister of Pakistan. In 1952 there would be an issue of languages. PM NIZAMUDDIN declared URDU as well as BENGALI language an equal status.
1958 to 1971 is the first military era in the history of Pakistan. In October 1958 Sikandar Mirza announced CHIEF OF ARMY STAFF as the first COMMANDER IN CHIEF. The president imposed martial law in the country. Pakistan was under the control of the military administration. In 1962 GENERAL AYUB KHAN replaced his military regime to a civilian government. In 1961 PAKISTAN space program launched. First war after the independence of Pakistan fought between PAKISTAN and INDIA on the issue of Kashmir. PAKISTAN got a victory in this war. 1969 to 1971 was the second martial law era. In this GENERAL YAHYA KHAN took control of the country as martial law administrative. In 1971 Bangladesh separated from Pakistan.
Then a democratic era began. 1971 Bhutto dismissed the military government. Zulfikar Ali Bhutto presented the first constitution of Islamic Republic of Pakistan in 1973. GENERAL ZIA UL HAQ is again imposed martial law from 1977 to 1988. In 1990 the democratic period starts. General elections held in 1990 and Nawaz Sharif started his government. In 1993 BENAZIR BHUTTO won the general elections and became the first lady prime minister. In 1997, NAWAZ SHARIF became the prime minister of Pakistan after Bhutto's death. In 1998 Pakistan became a nuclear power. From 1999 to 2007 again the era of ARMY GENERAL PERVAIZ MUSHARAF. On 27 December 2007, Benazir Bhutto died in suicide bomb attack. From 2008 to 2013 Pakistan people's party was a leading party of Pakistan. In 2013 Pakistan Muslim League Nawaz wins in the constitutional elections. In August 2017 NAWAZ SHARIF declared as unworthy prime minister of the county. Still, the PML N government is working. and here we end our today topic that is "Brief History of Pakistan in English".