General Knowledge About Pakistan in Urdu is knowledge of a broad range of facts about Pakistan. General Knowledge is a basic and important component of crystallized intelligence which is also associated with general intelligence. It is also considered as the cultural norms and values of a country, performed by the people. Only those nations progress in this world that cares about the cultural values of their country. Love with country is considered as the religious obligation around the world. Pakistan is a broader country which was established due to huge sacrifices and hard work of Muslim leaders. There are many facts about Pakistan which are very interested to know and everyone should know these facts of Pakistan. Being a Pakistani it is our ethical obligation to know about these facts. Most of the facts based on those scarifies that our forefathers had done to acquire independency from British Rule. Moreover Pakistan is a GOD gifted country and full of natural gifts. Most of us don't know that how many natural resources are present in Pakistan. These natural resources are the real beauty of Pakistan which an individual should know. Pakistan has also done many tremendous works for the world which are not negotiable. Please keep on reading for more information about the basic general knowledge about Pakistan.
General Knowledge About Pakistan in Urdu
Here Down we are going to provide you the complete details of General Knowledge About Pakistan in the form of Questions and Answers in MCQs so you can read this page till the end and know many things about Pakistan which you does not know before seeing this. Here is the map of Pakistan including Kashmir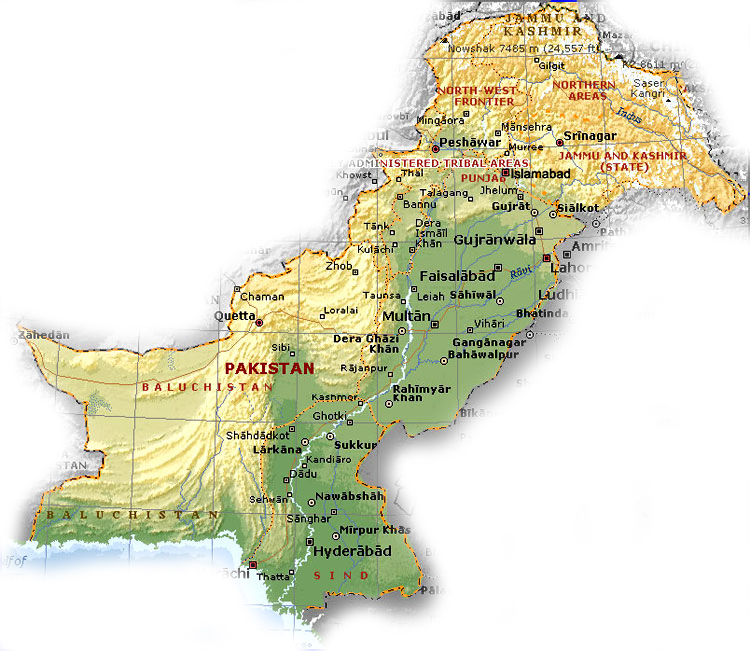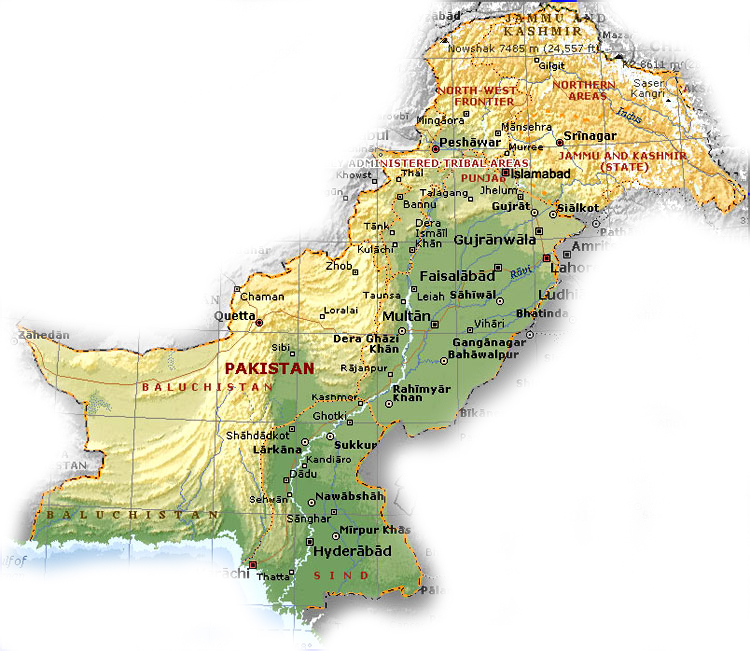 General Knowledge About Pakistan MCQs With Answers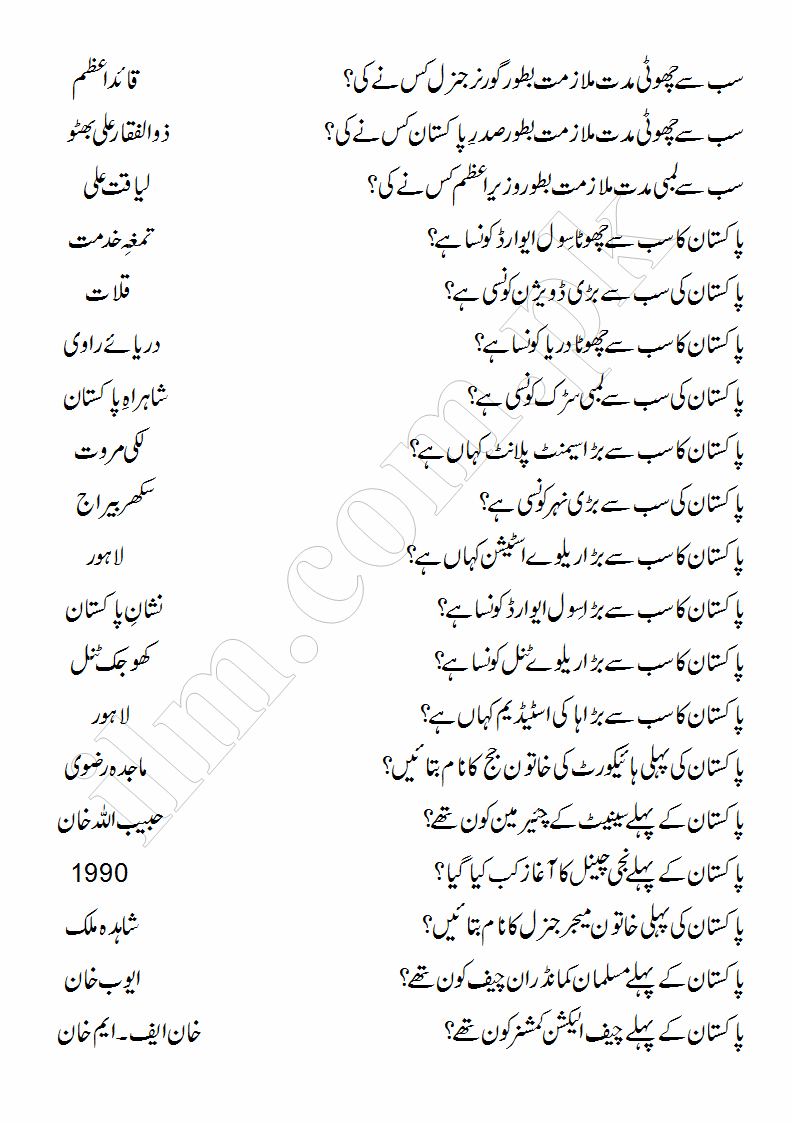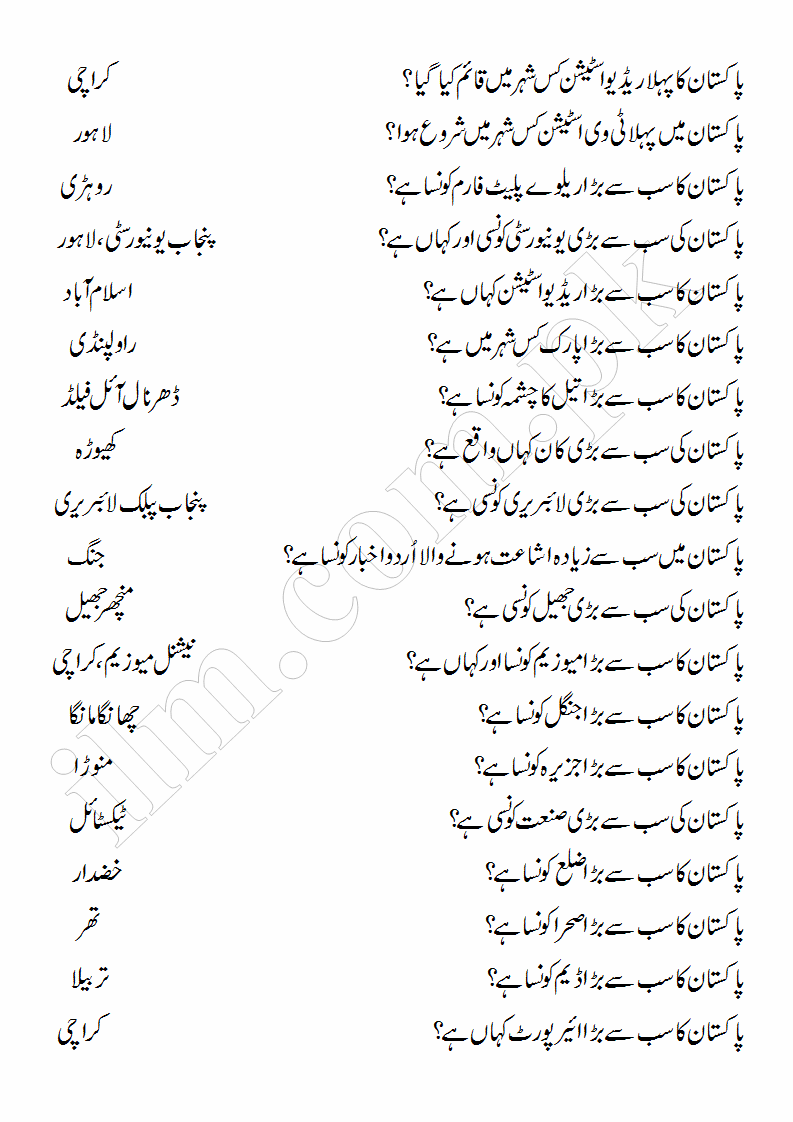 One should also know about the circumstances which had taken place in past or taking place in present with in the country. One can get basic General Knowledge About Pakistan in Urdu which is based on the miracles that had taken place at the time of independency, interested facts about Pakistan, beautiful places in Pakistan and many more. General Knowledge is a broader subject which includes current affairs, fashion, history, literature, politics, sports, music, finance, discovery and exploration, cookery and many other domains of knowledge. A person who has knowledge about these domains about the country is considered as the true patriot. You should also learn about the General Knowledge About Pakistan in Urdu PDF Questions and Answers so you can also become a true patriot of the country.