Do you have a wish to become an actor? Do you want to know that how you can step into the profession of being an actor in Pakistan? Well, we all know that the entertainment world of Pakistan media has been filled with the glamorous and glittering stars. As you catch the lifestyle of the media actors and actresses, you desire to be at their place and be the same as they are. And with this desire, they start dreaming about becoming the part of the acting profession in Pakistan. It is all about the How to Become an Actor in Pakistan
High Popularity Scope of Acting Profession in Pakistan:
With the passage of time, the demand and popularity of the young generation to move into the acting profession are definitely getting so much high. This has been giving away the young generation with the chance to have a timeline exposure in front of the whole world. You do get the chance to move into the media world. But at the same time, it has been witnessed around that the profession of acting is not taken to be much of a benefit for the young generation boys and so as the girls. This is one such profession which you do need to choose out with great attention and consciousness.
How to Become an Actor in Pakistan?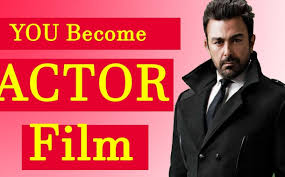 Let's learn with some of the important guidelines that are important to know that how you can become an actor in Pakistan:
First of all, it is important that you should be taking permission from your parents. This is the first step to make your way to the film industry or the drama worlds. First, check if your parents are agreed on much to support you or not!
You should move to the second step that is all about finding from the newspaper, Internet, Classified ads for any and anywhere a media production or casting call announcement. You can even attend the casting call auditions of other city places.
You should make your way into this profession only if you are having finance in your pocket. If you are poor then there are 0% of the chances of not being getting hired.
Stay boosted and high with the energy all the time. You should never give up. You should face the hurdles and difficulties coming in your way with strength and courage.
Try to do some practice sessions at home in order to improve your skills and talent of acting. You should watch videos of learning, acting and dancing all the time. hope now you have enough information about the How to Become an Actor in Pakistan.
Are you ready to try it?