Pakistan is facing numerous problems which have increased the chaos and frustration amongst the people of the state. Amongst these problems the energy crisis is one which has caused immense devastation in the lives of the people as well has destroyed the national economy of the state. People are furious and dissatisfied with the administration because of the energy problems but in this era of darkness and energy shortage; solar energy has given the sign of relief to the people of the country. Finding the alternate to generate the electricity and to cover up the power shortage was very necessary and for that purpose various private and governmental bodies have stood up in this regard and are playing their vital role in making the recovery of the country from this threatening problem.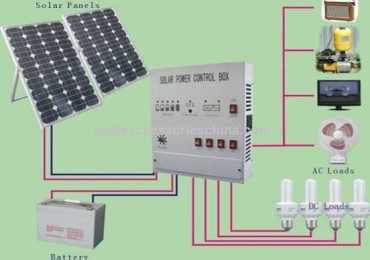 The companies which are working in this area have worked enormously and with due surprise they have launched a huge product line which is being based on the solar energy. In the function of solar energy no other power is required to run and operate the machinery. Solar panels are being placed in the machines and objects which absorb the direct sunlight and through the panel converts in to energy which is being used to operate the machinery. Although the price and cost is slightly expensive as compared to the normal energy and to be rationale that is very much accepted.
The product line has so many products which are being used domestically as well as commercially, as this invention has reduced the load on the other means of the energy and have reduced the consumption of other means of energy. The products which are being made available lights, fans, road lamps, electric heaters, water heaters, water purifier heaters, motion sensing security floodlights, LED room light set and many other home appliances which are being operated with the utilizing of the solar energy. These products are expensive as compared as the other simple products but one thing should be taken under consideration is that this cost is being inculcated one time only because once it is being installed than it will not have any other occurring costs. A comprehensive price details which includes the price and cost of the products is being elaborated in the flowing link, which also consists the price and cost of the installation as well as the cost of the consultation, material and even the delivery of the products, and one thing should be kept in mind that all the prices are in Pakistani Rupee (PKR).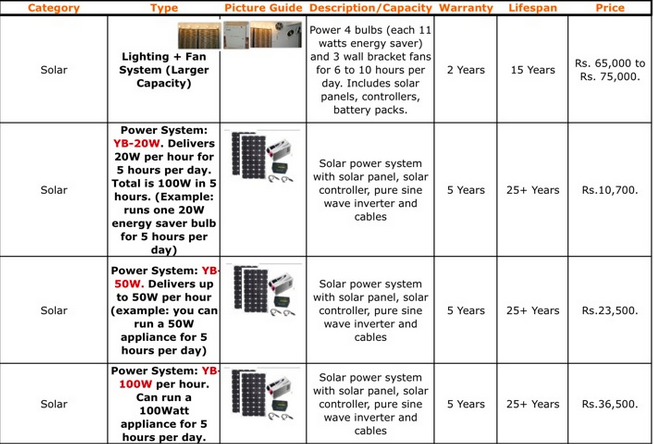 This is the technologist of the future so as in the above image you can see different solar power prices with all the specification that each solar system could bear how much load.