Pakistan Muslim League-Nawaz PMLN is one of the strongest political parties in Pakistan. Every PMLN fans and their rivals are waiting for the PML N Winning Candidates List 2018 because this list will decide in which areas the government will be made by this political party. The popularity of this political party boosted in 2013 elections as they have won 166 National Assembly seats with 32.77% growth rate. But now the circumstances are not the same as were in 2013. The 2018 year hasn't proved good for PMLN because Nawaz Sharif was disqualified in 2017 and sent to Jail in 13 July 2018 along with his daughter and son in law Captain Safdar due to Avenfield Reference case for 10 years. After few days, One of the strongest candidates from Pmln Hanif Abbasi (NA 56) was also sent to jail for the lifetime for misuse of Ephedrine which he purchased for making medicine in 2010.
PML N Winning Candidates List 2018 MNA For Election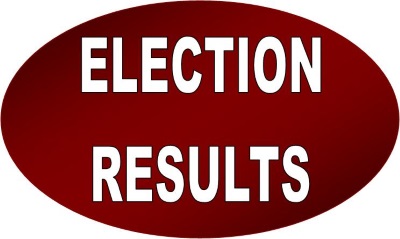 Furthermore, the popularity of PMLN has decreased due to the number of factors including Panama leaks, Model town incident and many more. They did much work for Pakistan but failed to prove that they are best for the country and that is the main reason for many PMLN supporters to switch toward other political parties.
Talking about the PMLN Winning Candidates list 2018 MNA for Election in Pakistan, It is considered as the second most favorite party for elections. Pakistan Tehreek-i-Insaf has become the No 1 popular party in Pakistan because of the struggle of Imran Khan and their performance in KPK. But still, there are a large number of pmln supporters are present in Pakistan who is even not thinking of casting vote to any xyz party. The leadership of Pakistan Muslim League N has changed as Shahbaz Sharif has become the president of PMLN and Raja Zafar ul Haq is the chairman of PMLN. Shahbaz Sharif is contesting from two National Assembly seats NA 132 Lahore and NA 192 DG Khan and two Provincial seats including PP 164 and PP 165. Likewise the son of Shahbaz Sharif, Hamza Shahbaz is also contesting from two constituencies: NA 124 and PP 146. These seats are considering the strongest seats for PMLN.
| | | |
| --- | --- | --- |
| No | Province | Number of Seats |
| 1 | PMLN Winning Candidate List in Punjab | |
| 2 | PML N Winning Candidates List in KPK | |
| 3 | PML N Winning Candidates List in Balochistan | |
| 4 | PML N Winning Candidates List Sindh | |
Aside from these NA and PP seats, there are also many seats in Pakistan from which PMLN is going to win this election. NA 135 and NA 136 constituencies from Lahore are also considering the strongest seats for PMLN. There are also many seats on which PMLN is expecting to win. Aside from above discussion, the overall position of PMLN is weaker in this election because PPP has also made come back in this election. The strongest party for this election is PTI but all these are expectations and final result will be announced on 25 July. We will update PML N Winning Candidates List 2018 on this website on 25 July 2018 according to the final list announced by the Election Commission of Pakistan. You can also check the list of PML N MNA For Election 2018.