It can not be happened that all the students are either doctor or engineer, we are discussion the field of education below which is entirely different from Doctor Or Engineering. Architecture is deal with the Education of Physical and Tangible arts. There are also some Institutions small in Numbers who are currently offering the Arts education At big Level and seeks us that What a magic of Arts In a student life, how it is effect upon the Student's Creative Thinking. There are some Schools of architecture which are offering the diploma and also Arts Education At degree level necessary to become and Artist. In Lahore, a large number of arts colleges is present. All students who want to pursue any arts degree from Lahore must check Arts Colleges in Lahore List from this page. There are many private and Government Universities in Lahore which are offering arts degrees but most of them are not arts college. Here we will provide you the list of Arts colleges in Lahore which are offering arts degrees and these arts colleges are also affiliated with the Higher Education Commission.
Arts Colleges In Lahore List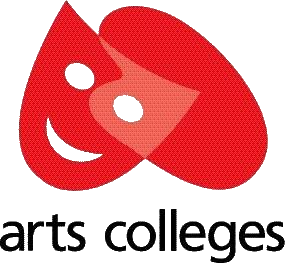 List of Arts Colleges in Lahore:
National College of Arts
Beaconhouse National University
Kinnaird College for Women University
Lahore School of Fashion Design
Forman Christian College
University of South Asia
University of Management and Technology
Hajvery University
University of Central Punjab
Global Institute
Lahore School of Economics
Lahore Leads University
Art education is the area of learning that is based upon the visual, tangible arts—drawing, painting, sculpture, and design in jewelry, pottery, weaving, fabrics, etc. and design applied to more practical fields such as commercial graphics and home furnishings. Contemporary topics include photography, video, film, design, computer art, etc. These Arts colleges are the best arts colleges in Lahore which are providing arts education to students. Students from other cities also attract to these colleges to get quality education in the field of arts. This is the best Arts colleges in Lahore list. Many of these colleges like National college of Arts and other are private while other are private universities which are also offering arts subject to students. So feel free to take admission in these arts colleges which are offering HEC recognized degreees.