Are you looking for How to Celebrate Pakistan Independence Day 14th August as 14th August is the independence day of Pakistan and no one can deny its importance. It is celebrated annually in the memory of independence of Pakistan from the British rule. Its basic aim is to promote patriotism and national unity. Not only the People all over Pakistan but all the people who belong to Pakistan celebrate Independence Day with patriotic zeal and zest. People who are great patriotic dress up in green and white color dress which are the Pakistani flag's colors. To get entertain people visit national monuments and places of national importance and some visit relatives and exchange gifts.
How to Celebrate Pakistan Independence Day 14th August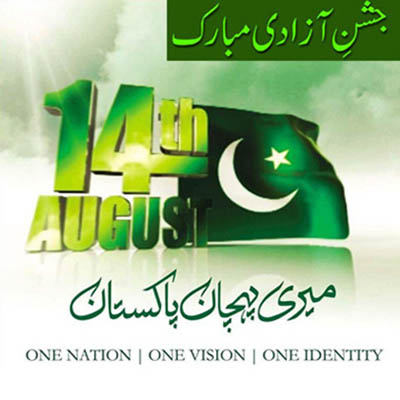 Normally Childs like to adorn houses with buntings and You can see the celebration on this day as the National Flag of Pakistan will be seen on almost every building of Private as well as the Public which shows that how much honor we give to our National Flag. Official buildings, including Parliament House, are decorated with national flag, small buntings and colorful lights and so other thing which are including in decorations.
There is special address by prime minister and president to congratulate the nation and talk about the Independence Day's significance. There is also special programme telecast on TV and radios in which Pakistan Army salute the Pakistani Flag to magnify its importance.
Independence Day also pays important role to give respect to people who devoted their lives for Pakistan's freedom movement and made sacrifices to get Pakistan. A change of sentinel takes place at national monuments, including the mausoleums of Dr. Muhammad Iqbal who need no introduction as his personality includes  a poet, a philosopher, and also a politician, and then also the Mausoleum of Quid E Azam Muhammad Ali Jinnah, who is the founder of Pakistan and get a name of Quaid-i-Azam supreme leader of Pakistan.
Some special events also organized on this day which may be Independence Day Pageants, Competitions of National Songs, Debates and Speeches in School, Colleges and Universities. Radio and television stations broadcast national songs and specially prepared Independence Day programs to signify the memory of those who sacrifice for Pakistan's Independence Day. Well this is all about the How to Celebrate Pakistan Independence Day 14th August.