If you are looking for Multan Board 2nd Year Date Sheet 2022 12th Class then you are on the right page. The annual exams of Intermediate are going to start very soon. So students if you have enrolled yourself to appear in these exams which are being organized by the Multan Board then you are at the right place as from this page you will be able to get the official exams schedule that is why students there is no need to go anywhere else as this would be just a wastage of time. Inter Date Sheet 2022 12 the class Multan Board is not declared yet that is why you will not get it from anywhere else. It is very important for every student to know 1st Year Date Sheet 2022 and 2nd Year Date Sheet 2022 you will be able to get them from this page. Scroll down for more information related to the annual exams 2022.
Date
Group 1
Group 2
18-06-2022
Psychology
Outline of Home Economics
20-06-2022
English
English
21-06-2022
Economics
Sociology
22-06-2022

Chemistry
Literature Science

23-06-2022
Computer Science
Philosophy
24-06-2022
Commercial Geography
Geography
25-06-2022

Education
Computer Studies

Education
27-06-2022
Commercial Geography
History
28-06-2022
29-06-2022
Principle Accounting
N.E.W
30-06-2022

Physics
Health and Physical Education

Physics
Health and Physical Education

01-07-2022
Statistics

Punjabi
Persian
Urdu Advance

02-07-2022
Pakistan Studies
Pakistan Studies
04-07-2022
Urdu
Multan Board 2nd Year Date Sheet 2022 12th Class
Every year, the board conducts the annual exams in May. It is expected that it will also start on the same date but that does not confirm because they are giving the education according to the smart syllabus so when any info about them will receive then we will share it with the audience who are finding the Roll number slip.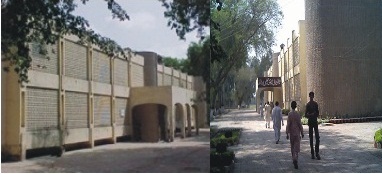 Multan Board 2nd Year Date Sheet 2022 is going in the coming week as well as expected start date of the application is June 2022. Initially, after the independence of Pakistan, there was just one Board that was Lahore Board but after the increasing number of candidates and heavy burden on one single organization the management and the Government of Pakistan decided to make another body that will responsible for organizing and maintaining the Matric as well as the Intermediate annual examination. Well after that in 1968 Multan board came into being to provide quality education and to make sure that the education is being delivered to each student in the district and other districts that are under their territory.
Punjab Board Inter Date Sheet 2022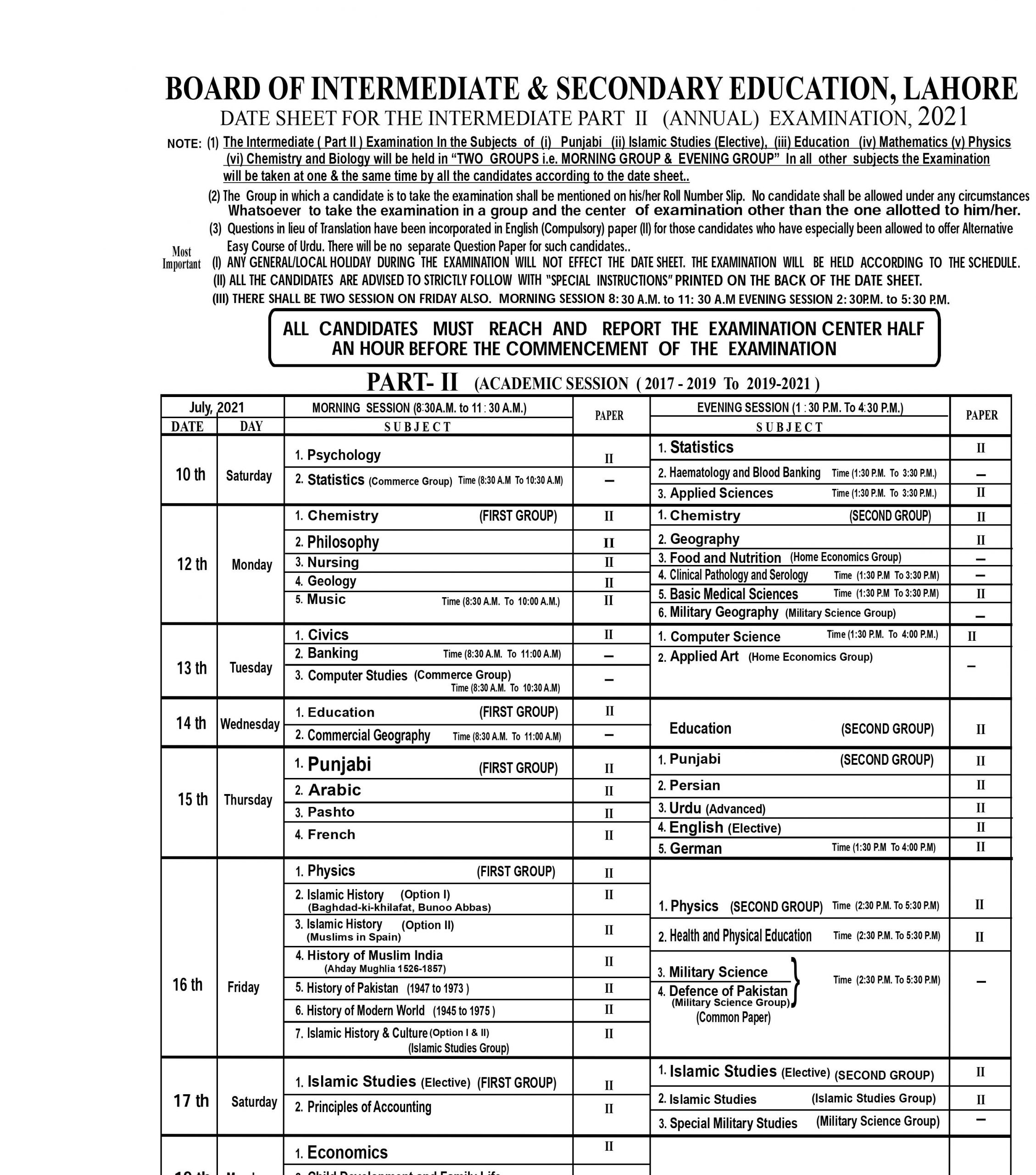 Multan Board 12th Class Date Sheet 2022
Now the time has almost come that the board will make any declaration about the exams 2022. On this page, you will be able to check it because ilm.com.pk is providing you the best news and updates from the educational board. So, there is no need to waste your time here and there in search of this because we know how precious your time is when your annual examination is so nearby so students you just have to focus on your studies and let all the other worries on us and stay in touch with this page so that as soon as any of the officials will make any declaration. Well, students, we must say best of luck to all of you as we know how important is the intermediate class in the educational career of the students so best of luck and hope you all will get good marks in the annual examinations.
Multan board HSSC date sheet 2022 FA, FSc will announce in the month of April and on the other hand exam will start in the month of June because some people told the exam will start in March so that is completely wrong and before one month of the exam, they announce the date sheet and roll no slip. So when they will announce the BISE Multan board inter part 2 date sheet 2022 then we will share it on this page.