Peoples University Nawabshah Entry Test Result 2019 has announced by the officials for all those candidates who have been submitted their application forms and entry test. If you are also among those candidates who have submitted their entry test to PUMHS and now browsing to get your entry test result then you are on the right page to get all the information and instruction about entry test result. This fastest growing educational web page always updated for you according to the officials for any educational activity and provides you the accurate and errorless information. So this time this page has updated for your Entry Test Result 2019 for PUMHS. This entry test is very important step for taking admission in this University because if a candidate who is eligible for getting admission by his or her academic performance but fails in this entry test will be rejected and will not entertained for granting admission 2019 in PUMHS. This entry test consists on the MCQs type questions consisting on the relevant field in which you are going to get admission and to grow your future. Have a look down for your PUMHS Entry Test 2019 Result. Further get the info about the Peoples University of Medical And Health Sciences MBBS Admission
Peoples University Nawabshah Entry Test Result 2019
PUMHS Overview
The People University of Medical and Health Sciences for Women PUMHS was established in April 1974 by the primary order of Shaheed Benazir Bhutto.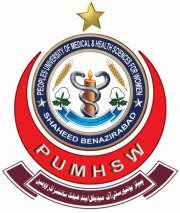 The aim for the existence of this Women University was to provide the quality educations in Medical fields under the separate environment for women. Well the PUMHS is recognized and affiliated by Higher Educational Council HEC and Pakistan Medical and Dental Council PM&DC.
PUMHS Entry Test 2019 Result
The highly qualified faculty is trying to depart the quality skills for medical fields and the result is that almost 6000 lady doctors have graduated from this University who are performing their services in different hospitals and serving the nation by their best affections. The University from the time of its establishment is making progress in the medical world. Various other convenient facilities are also provided by the University as Scholarships for deserving candidates and the transportation facility.
PUMHS Entry Test Result 2019
Peoples University Nawabshah Entry Test Result 2019 will be held on April, 2019 for all the Diploma Courses and for M. Phil, MPH and Ph. D. Result for this Entry Test will be available here as after the officials announced it along with the PUMHS Merit Lit 2019. So you are advised to stay connected with this page to get your PUMHS Entry Test Result 2019 and PUMHS Merit List 2019 timely and accurately.