ETEA entry test result has announced and Ayub Medical College Abbottabad Merit List 2020 will available here soon. These merit lists will also available on the official website of this medical college too. In 1978, the Government of Khyber Pakhtunkhwa sanctioned the establishment of Ayub Medical College, named after Late Field Marshal Muhammad Ayub Khan. The 1st academic year started on 15th May 1979 with an enrollment of 100 students. It was first established in a building provisionally acquired from the Education Department and then moved to its present scenic location on Karakorum Highway on 30th December 1990. The College building is one of the most beautiful of all medical colleges in the country. Ayub Medical College Merit List 2020 will available here soon. Every student will able to check the 1st, 2nd, and 3rd merit list from this website.
Ayub Medical College Abbottabad Merit List 2020
Ayub Medical College Abbottabad Merit List 2020 is not available because due to some things are not complete so they why the management of Ayub Medical college is preparing the merit list. The expected date of the merit list is the 2nd and 3rd week of  November 2020.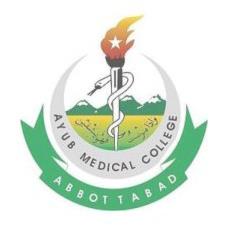 Ayub Medical College 1st Merit List

After a long time wait now they are going to declare the 1st merit list of Ayub Medical College so few days are left and the lucky person will make a part of this institute. So the coming weeks are very important for those candidates who have applied for admission.
Ayub Medical College 2nd Merit List
Ayub Medical College will declare the 2nd merit list in the mid of this month so when they will declare the 2nd merit list then we will publish on this page. So those candidates who will not appear in the 1st merit list now they can check her name in the 2nd merit list.
Candidates who are offered admission in Ayub Medical College will deposit the fees to the Accounts Office of Ayub Medical College on the same day failing which their admission will be liable to be canceled and the next candidate will be called in.
Ayub Medical College Abbottabad Merit List 2020 for selected students will be available on this website as given in the schedule. So check these merit lists to check either your name is on the list or not. It is not easy to take admission in medical colleges of Khyber Pakhtunkhwa due to tough competition among the medical students. Only a few seats in each medical college are available but the application number is totally opposite to those numbers. So those students who want to take admission must have to perform well in the ETEA medical test and Intermediate exams.