Here on this page you will find a complete list of Most Recommended Books for Preparation of MCAT Test 2017. As the MCAT entrance test is book based and contains nothing out of syllabus. And the text books contain all the material belongs to the test; it can fulfill your all requirements completely. The major benefit of using the text books is that you are already familiar with, so all the students who want to give Medical College Admission Test (MCAT) must use the text books in first priority. So that's why on the basis of our experience we recommend text books for the preparation of MCAT because since many years these are proved beneficial than any other else. There are also available many helping books by different expert authors which are recommended since previous years. You can also purchase CDs as the preparatory material, because all these contain the preparation guideline, tips, test strategies and many important MCQs.
Most Recommended Books for Preparation of MCAT Test 2017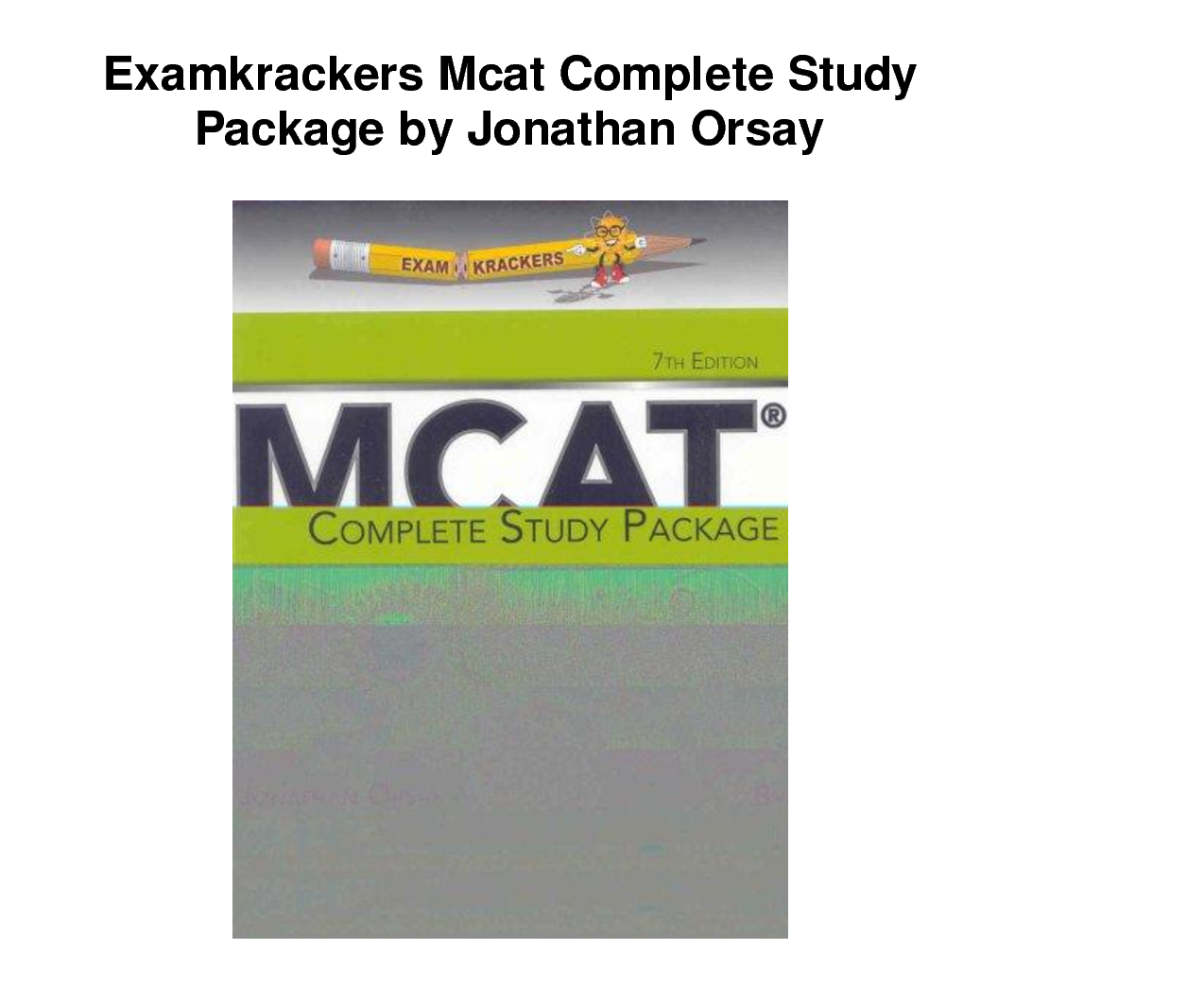 Keep in mind that "practice makes a man perfect" so all the participants do good practice for test. Because many students complain that to answering the entire question within time limit is their biggest difficulty. As we know that the entrance test is a big challenge for the candidates. Because during the test the examination hall is just like your emergency room, there is also exam pressure, so along with all these you must have to think quickly and accurately to diagnose the problem within time limit. Collectively the whole environment is new for you, so we can say that the MCAT is designed for those students who can compete with all the problems rapidly and accurately.
Some Recommended Preparatory Books
Below are some of the important recommended books by expert foreign authors, these preparatory books serves as good helping books and contains all the material related to MCAT:
Complete MCAT Sstudy Package by Jonathan Orsay
MCAT Physics Book by Garrett Biehle
KIPS MCAT books and KIPS MCAT Notes
MCAT Audio Osmosis by Jonathan Orsay
MCAT Biology by Jonathan Orsay
1001 Question in MCAT Chemistry by Scott Calvin and Jonathan
The full Potential MCAT Audio Program by Bara Sapir
The Gold Standard MCAT with Online Practice MCAT CBTs by Dr. Brett L. Ferdinand, MD
MCAT 101 Passages in MCAT Verbal Reasoning by David Orsay
Your course books, A-level of Higher Secondary Education (F.Sc Books)
SAT-I for English and Maths and SAT-II for Chemistry, Physics and Biology
So now you know that what are the books from which you can prepare yourself for the Medical Colleges Entry Test exams . These books are not only recommended by us but also this is the final report of the many doctors that have prepare their MCAT test from these books.