What Is The Best Business To Start In Pakistan is the big question for those who have all the ideas about the type of businesses can be considered in Pakistan. The quantity and quality are two aspects whenever a person transforms itself into the business person. Those ideas that generally need ample cost to implement widely avoid by the businessmen but those ideas that specifically require reasonable investment often adopted by the person who wants to grow with his person. So, we will talk about two businesses. The first requires least investment and the second require no investment. The least investment means most of the business depend upon the 20 to 30 cash circle and no investment means there is no need for such a percentage as well. The second type of business is known as What Is The Best Business To Start In Pakistan. The different product offering as compared to the competitor is the key approach towards the success of the business. The whole mantra of the best business hide between the scanning of the business, categories business and finally gave solutions to the market that no one is offering. Further must check Small Business Ideas in Pakistan
What Is The Best Business To Start In Pakistan
The great idea is to find the concept of the business and bring the solution of the problem concept attached to it. Finding the business is the just first step and when it completed every business mind think about the creation of MVP of the same idea that either it is viable or not. Once you are ready with the business idea and business MVP you may need to implement the business idea or in the term of investment, you must think about investing in the business.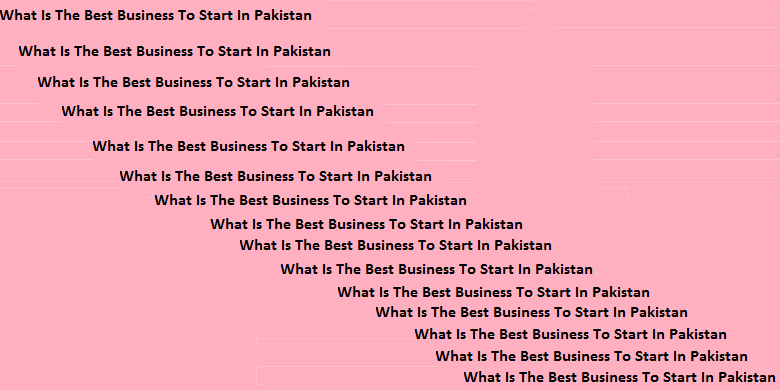 Tea Stall As Owner In Pakistan
Buying a tea stall and keep the ownership of that tea stall. Rs. 20 is the reasonable price for the teacup. The cost of one teacup is Rs.8 and if selling 1500 cups every day means Tea Stall As Owner In Pakistan making 15k plus rupees as the net profit.
Blog Writing In Pakistan
You just need a topic that currently people are searching. These are people searching for the solution to the problem. Google is the big source of information and blogs are there try to provide the answer to those queries. I think the above given two sentences clarify you about the way I am talking because we are the Google-centered person at some level. The Writing solution of those problems on your website can make Google aware of the new ways of presentation and information source. Rank of the website increases day by day with the bulk of the experience. Therefore, this business is known as no cost business. It did not require investment rather mind and time. Most of the time most innovative minds in this business collect huge sum of money at the end of the month by just doing Blog Writing In Pakistan that is What Is The Best Business To Start In Pakistan
Buying and Selling Cars In Pakistan
You can start buying and selling cars with just a tiny investment. The car business is the hot one in Pakistan for those that have tiny investment. You must be familiar with this business before opting for the business because the secret of the business lies in buying cheap cars and sell them at the higher prices. There are many people in this market are earning huge profit by buying and selling cars in Pakistan that's why we put this on the list of What Is The Best Business To Start In Pakistan.