Medical Colleges in Rawalpindi are recognized by the PMC which is Pakistan Medical and Dental Council Pakistan and these colleges listed below are the recognized Medical College in Rawalpindi having the authority to admit the students willing to do the MBBS and BDS. Medical College in Rawalpindi is the basic requirement of the public and private sector both of the society and has all the facilities regarding the admissions in MBBS in Rawalpindi. Medical colleges play a vital role in the higher education studies institutions so this complete list of all private and Public sector medical colleges will help you a lot if you are from Rawalpindi and want to be a doctor in the future as this list is not all of those who offer medical courses but of the Universities who have recognition from the Pakistan medical and dental council so that after completion of your degree is not just a piece of paper for you so do have a look on these given lists before taking admission in the MBBS or BDS course in the.
Medical Colleges in Rawalpindi
Now, students are seeking Medical colleges in Rawalpindi because some of the colleges have been made by the government for the facilitation of the students. The majority of the students do not bear education expenditure and if they meet the criteria of merit then they will join government college. Further, the name of the Medical colleges that are operating as private and the government is listed below.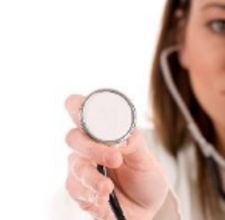 Private Medical colleges in Rawalpindi
Some of the private medical colleges are working in Rawalpindi because sometimes students do not meet the criteria of the merit list. Then they try to take Admission to private medical colleges. So, till now there are only two medical colleges working in Rawalpindi that are affiliated with PMC. Besides some of the other organizations are working in Rawalpindi that is not approved by PMC.
Government Medical Colleges in Rawalpindi

Private Dental Colleges in Rawalpindi
| | |
| --- | --- |
| Margalla College of Dentistry | Watim Dental College |
Government Dental Colleges in Rawalpindi
Dental Section, Army Medical College
All public medical colleges are mentioned below as well list of government medical colleges in Rawalpindi is listed below and students can apply online. Moreover, they will give the admission on a merit basis because if you will meet the criteria of the merit then eligible for the admission otherwise you will not eligible to take admission.
Parent and Student Alert:
Please do not seek admission in any other college but the above-listed Medical/Dental College in Rawalpindi not included in this list are running their MBBS/BDS training courses illegally and in violation of PMC Ordinance,1962. Parents and students seeking admission in medical/dental college are advised in their own interest to pursue admission only in the recognized Medical institutions of Rawalpindi listed above. College in accordance with the admission criteria laid down by the Council and according to the seat allocation of the institution, shall be registered by PMC as medical/dental students. PMC has allocated seats to each of the above medical/dental institutions in Rawalpindi which can be checked on our website i.e www.pmdc.org.pk Students admitted over and above the allocated seats would not be registered as a student by PMC. Any graduate of any college who was not registered as a student by PMC (shall not be registered as a Registered Medical/Dental Practitioner). It is informed that PMC has lifted the bar of age but students with less than 60% marks in F.Sc and equivalent are not eligible for medical or dental education. All decisions and regulations of PMC are binding on every medical/dental student and institution in Rawalpindi.