Baqai is one of the leading medical colleges which renowned for their quality education and international standards. The foundation of the Baqai medical complex was laid on 24th September 1976 by Hazrat Shaheedullah Fareedi for the purpose of providing medical facilities to the poor and rural of Karachi. In early 80's the basic construction of the building of Medical College was started. After the completion of the infrastructure, designing of curriculum to conform to the community-oriented medical education and recruitment of highly qualified and most experienced personnel available in the profession, affiliation with the University of Karachi was obtained and the Baqai Medical College was started in 1988 with admission of students for the first batch.

In 1990, the Pakistan Medical & Dental Council granted recognition to the Departments of Basic Medical Sciences and permitted the College to start clinical teaching at Baqai Hospital, Nazimabad. In late 1992 Baqai foundation established and laid the foundation of Baqai Dental College. The investigation team of Pakistan Medical & Dental Council continuously used to check the quality standards at regular basis, but it was in 1993 when the first batch was awarded the degree of MBBS and BDS degrees in 1997 by the University of Karachi which was recognized by P.M.D.C. The university has some prescribed objectives which helps them to acquire their goal.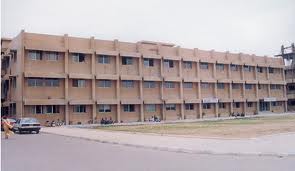 Baqai Medical University Karachi Institutes
Baqai Medical College
Baqai Dental College
Baqai Institute of Pharmaceutical Sciences
Baqai Institute of Health Management Sciences
Baqai Institute of Health Sciences
Baqai Institute of Hematology
Baqai Institute of Diabetology and Endohrinology
Baqai Institute of Cardio Vascular Diseases
Baqai Institute of Reproducation and Developmentan Sciences
Baqai Institute of Social Obstetrics Department
Baqai Institute of Information Technology
Baqai Cadet College
Baqai College of Veterinary Sciences
Baqai Institute of Medical Technology
Baqai Institute of Clinical Nutrition
Baqai Institute of Physical Therapy Rehabilitation Medicine
Baqai College of Nursing
Baqai Institute of Pathology
Baqai Institute of Oncology
Admission Instructions:-
1.              Study carefully the University Prospectus and the instructions before filling the application form.
2.              The minimum requirement for application is a scholastic score of at least 60% (MBBS, BDS) in the Higher Secondary School Certificate (HSSC) examination   (pre-medical group) of the Boards of Higher Secondary School Education in Pakistan or an equivalent examination recognized by the university. Pharm-D(60%) Medical Technology, Nursing, Physiotherapy (50%)
3.                The application should include:
a)                   Attested copies of the following documents:
i.                     High School Mark Sheet / Certificate
ii.                    High School Provisional Certificate
iii.                    Higher Secondary School Mark Sheet / Certificate
iv.                   Higher Secondary School/College Provisional Certificate
v.                    Admit Card / Statement of Entry (Intermediate Part-II) / A Levels
vi.                    Domicile Certificate or PRC or Father's domicile certificate or receipt of domicile application.
vii.                   Equivalence Certificate of 'A' & 'O' level/Grade 12/other equivalent examination.
viii.                  Extra Curricular activities certificates, if any
b)         The application processing fee is Rs.1000/- payable by cash or bank draft in favor of "Baqai Medical University" by hand and Rs.2800/- by sending through mail. Applicants are advised not to send cash by post.
c)          Prospectus Charges Rs. 1500/-.
d)         Four recent passport size photographs with your name at the back, one photograph should be pasted on the space provided in the application form.
4.                Incomplete application will not be processed.
5.                The application form with its enclosures may be submitted by hand to the Admission Cell, Baqai Medical University, Super Highway, Karachi, between 9:00 a.m. to 4:0 p.m on working days.  Application may also be posted by registered mail to the Director Admissions, Admission Cell, Baqai Medical   University, Super Highway, Gadap Road, P. O. Box. 2407, Karachi-74600 (Monday to Friday).
IMPORTANT NOTE
1.          The University Management does not recommend/patronize any Coaching Centre and  has no link with such institutions.
2.         The University does not have any other office or person to deal with admissions. All correspondence regarding admissions must be done through Admission Cell, Baqai Medical University.
3.          Fee should be paid through a bank draft or pay order in favour of "Baqai Medial University" drawn on a bank in Karachi and a proper receipt must be obtained from the department, which must be shown to the management when required.
4.          2nd Year Admit Card Photocopy to be attached if Mark Sheet is awaited.
5.          Submit F.S.c-II Mark Sheet as soon as it is received otherwise your case will not be processed.
Their main objective is to provide their students with high quality education and practices which are available in the international market and for which the students are forced to leave their homeland and to disperse to outside the country for acquiring such effective education. The university has focused to provide the students with the education which is not fictions but has to do with the actual needs of the society. The university not only focuses on the educational upbringing of the students but their focus is also on the personality grooming of the individual and indoctrinating them with social and moral responsibilities of an individual living in the society.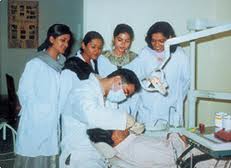 The admission system of the university is whole sole dependent on the merit. No reserved seats are allocated, no quota system and neither any donation seats. The important components for acquiring the admission are entrance test, interviews and scholastic records. For excellent students Baqai has laid the foundation for hiring best possible instructors and faculty staff keeping the international education standards under consideration. The university is also working for the betterment of their teachers as scholarships and allowances are given to the teachers who are willing to go abroad for more advanced education, seminars and conferences.  The university also keeps its faculty as well as their students indulged in the social and normative tasks which are one of the basic requirements of the present age.
 Contact Us:
51, Deh Tor, Gadap Road,
Near Toll Plaza, Super Highway
P.O Box No 2407, Karachi – 74600, Pakistan.
Telephones
Exchange (092-21)34410-293 to 298, 34410-427 to 430
Vice Chancellor(092-21)34410-311