Is your 3 years DAE or FSc pre-engineering is clear and you want to take admission in B Tech? If it is! You must be well familiar with the B Tech admission requirements eligibility procedure scope in Pakistan. There are many public and private universities in Pakistan offering B Tech including engineering and applied science courses, supervised industrial practical training and projects. B Tech stand for Bachelors of Technology is a four years (HONS) undergraduate level programme offered by specified technology universities in Pakistan. In B tech student study the theory about their relevant field such as Electronics Engineering, Electrical Engineering, Mechanical Engineering, Chemical Engineering, and Civil Engineering. After completing theoretical period University pursue students for one year practical or internship and those who complete their internship period are awarded by the degree. B Tech degree is awarded under the affiliation of Higher Education Commission (HEC). It is suggested for all those students who are going to take admission in private universities that before taking admission you must make sure that the university is affiliated by Higher Education Commission HEC or not. Moreover those Universities which are affiliated with HEC and award B Tech degree on their own behalf have a strict eligibility criteria which each and every student has to meet. This criterion is written below, so gently scroll down to read all the steps.
B Tech Admission Requirements Eligibility Procedure Scope In Pakistan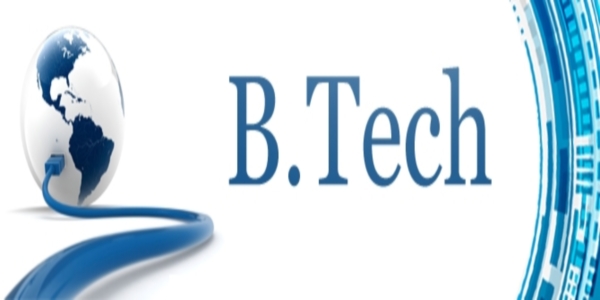 B Tech Admission Requirements Eligibility
Admission requirements for B Tech Eligibility are simple but mandatory and no one can take admission if he is not meeting these eligibilities written below.
Students having three years Diploma in Associate Engineering (DAE) affiliated by PBTE
Or Students having FSc pre-Engineering affiliated by BISE with minimum 50% marks
Result awaiting students can also apply on their own risk.
Any application form submitted after passing the last date is not entertained by admission.
B Tech (Hons) Programme
B Tech in Electrical Engineering
B Tech in Electronic Engineering
B Tech in Civil Engineering
B Tech in Mechanical Engineering
B Tech in Chemical Engineering
B Tech in Information Technology
B Tech in Communication Engineering
B Tech Admission Procedure
Students if you are eligible according to the above written eligibility criteria then now you can perform the B Tech admission procedure through a proper channel.
Download application form or obtain from the admission office of that university
Fills admission form dully and attach all the required documents with it (written in the backside of each form)
When your application form is filled and complete resubmit it to the same office before and last date of submission of application form
Officials will analyze your form and call you for an interview
During interview you have to bring your original documents or testimonial along and show them when demanded in order to verification your form.
After this you are selected and you have to submit your first semester fee according to the university fee schedule
B Tech Scope In Pakistan
Those students who want to hold engineering post in any discipline such as Civil Engineer, Mechanical Engineer, Chemical Engineer, Electrical or Electronic engineer in national or multinational organizations. B Tech is the perfect one and only degree in its type. In Pakistan there is a lake of expert and experienced engineers so that is why companies engineering companies offer a huge and handsome salary for B Tech. Every month in news papers mostly adds draw for the posts of B Tech in different companies. So the scope of B Tech is bright in coming era because technology can't stop.
So this is all about "B Tech admission requirements eligibility procedure scope in Pakistan". In order to get any further inquiry about B Tech you can leave your comment in the following box. I will reply you on first priority. "Best of Luck for Your Technical Career".