Below given a detail of the BSC Medical Laboratory Technology which is the most dynamic field of the Lab Technicians appointed In the Medical Laboratories. BSC Study In Medical Laboratory Technology is the best way to enter in the Medical Field In No Time. The field of Medical Laboratory Technology is of vital importance as it is the backbone of all the Medical Sciences. It is a professional education without which a proper Lab diagnosis is beyond the scope of imagination. Together with the efforts of clinicians, doctors, and allied therapists it saves time and maintains accuracy for the protection of the ailing persons and minimizes the hazards of time-consumption for fast and proper treatment of untreated patients in view of its lab diagnosis.
BSC Medical Laboratory Technology
Students who are interested in the medical field now they are seeking BSC Medical Laboratory because several private and government institutes are working. The demand for BSC Medical Laboratory is high in the market due to a shortage of people. Further, which institute is working, Salary, Job and other details are given below.
Eligibility:
BSC Medical Laboratory Technology
QUALIFICATION: Pass in 10+2(Intermediate), A Level, IB, American 12th grade or equivalent with Physics, Chemistry, English, and Biology with a minimum of 45% marks taken together in Physics, Chemistry, and Biology.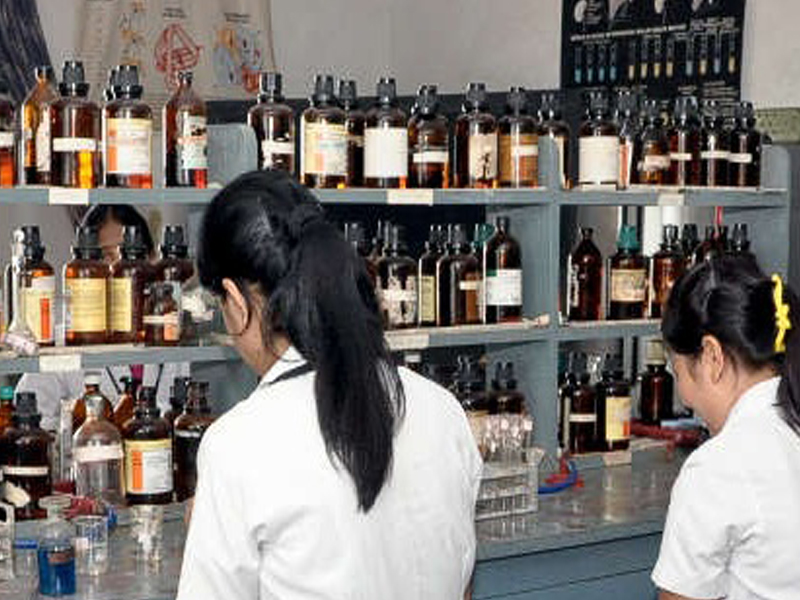 BSc Medical Laboratory Technology Salary
Students who are going to enroll in this field now are seeking the salary package after completing the course. In Pakistan, starting salary of a BSc Medical Laboratory person is above 50 thousand rupees. In addition, salary depends on your experience because when experience will high then definitely your salary package will increase.
| | |
| --- | --- |
| Estimated Starting Salary for BSc Medical Laboratory | Above 50 Thousand Rupees |
BSc Medical Laboratory Technology Subjects
Semester 1
Human Physiology-I
Human Anatomy
Biochemistry-I
Islamic studies
English
Pakistan Studies
Semester 2
General Pathology
Human Physiology-II
Biochemistry-II
Behavioral Sciences
Computer Applications
General Microbiology
Semester 3
Clinical Pathology
Hematology-I
Blood Banking
General Pharmacology and Chemotherapy
Cell Biology
Laboratory Instrumentation and Analytical Techniques
Semester 4
Clinical Bacteriology
Immunology
Hematology-II
One Health
Molecular Biology
Biosafety and Biosecurity
Semester 5
Virology
Cytology and Cytogenetics
Clinical Parasitology
Mycology
Epidemiology and Public Health
Human Genetics
Semester 6
Gene Manipulation and Genetic Engineering
Biotechnology
Mechanisms of Antimicrobial Agents
Advances in Medical Laboratory Technology
Research Methodologies
Semester 7
Hematological Malignancies
Bio-entrepreneurship
Bioinformatics
Biostatistics
Research Project-I
Semester 8
Medical Laboratory Management Skills
Research Project-II
Also, Check:

PMDC Recognized Medical Institutes
Medical Institutes In Pakistan
At this time, people are aware of BSC Medical Laboratory Technology and now they are seeking about Scope, Subjects, and salary. So, all details mentioned above and in major cities of Pakistan different private and government institutes are working. Every year they announce admission and thousand of candidates are enrolled and now getting an education.