People are looking at the Shab e Qadar 2021 Date in Pakistan Lailatul Qadr. Shab e Qadar which is called Lailatul Qadr considers the night of power in which the Quran was sent down from Allah towards the earth. Allah said to the Muslims search the Shab e Qadar in the five odd numbers of the last Ashra of  Ramazan. According to the Quran, the prayers of this night are superior to a thousand months. On these nights the Muslims pray, recite Quran, and especially pray for his forgiveness. There is a truth that we cannot know about the exact night which is Lailatul Qadr is expected. But many people believe that it is must be the night of the 27th of Ramazan. Now in 2021 Shab e Qadardate in Pakistan on the night of Sunday, 9 May 2021.
Shab e Qadar 2021 Date in Pakistan Lailatul Qadr
People search that the Shab e Qadar 2021 date in Pakistan Lailatul Qadar. So the majority of the Muslim community considers 27 Ramadan. While the date of Lailatul qadar is 09 May 2021.
Shab e Qadar in the Verses of Quran:
Allah tells us in Quran about this precious night at various places and here we tell you about Surah Al Qadr, 97:5.1 of the Quran with Urdu translation.
(Beshak humne Is (Quran) ko Shab-e-Qadr Me utara hai Aur Ap kya Sumjhte hain (ke) Shab-e-Qadr (Fazeelat o Barkat Aur Ajar o Sawab me) Hazaar Mahino Say behtar hai Is (Raat) Me Farishtay Aur Rooh Ameen (Jibreel) Apne Rab k Hukam Se (Khair o Barkat ke) Har Amar k Saath Utarta Hai Yeh (Raat) Tulu-e-Fajar Tak (Sara Sar).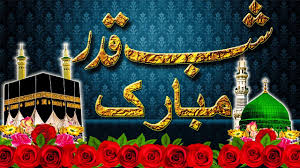 Besides this there are many Hadith in which discuss Lailatul Qadr like Ahmed Bin Hanbal tell us in 5/319, Hadith:22713 told
"Jis Shaks Nay Laytul Qadr Me Halat-e-Emaan Aur Talib-e-Sawab k Saath Qiyam Kia, Phir Ussay Saari Raat ki Tofeeq di gai tou Uske Aglay Aur Pichlay Gunnah maf kar diye jatay hain. "
"Laylatul Qadr 21, Ya 23, Ya 25 Ya 27 Taaq raato Me hai Ya Ramzan ki Akhri Raat Hai."
According to the Bukhari Shareef 2:709, Hadith: 1910
"Jo Shaks Laylatul Qadr Me Halat-e-Emaan Aur Sawab ki Neeyat Say Qiyam Karta Hai Us k Saabiqa Gunnah Maaf Kar diey Jatey hai."
All information about Shab e Qadar 2021 Date in Pakistan Lailatul Qadr is mention and the Muslims community can read about all the knowledge. Further, it's our duty to search out this night with faith and pray Nawafil, recite Quran, and pray not only for themselves but also human beings. We also do special prayers for coronavirus patients who survive their life in bad conditions and I hope Allah forgive our sins.