If you are looking for Join Pak Navy Advertisement 2019 Online Registration Form Procedure then you would be able to gather all the information from this page as right now you are on the fastest growing educational website of Pakistan so that is our responsibility to provide you the complete information what you are looking for. every year many students become a part of the Pakistan Navy one of the best armed forces of the world but they all go through a procedure to said to be a navy men. Every year through the advertisement in the leading newspaper the officials announce some vacancies for the eligible candidates and candidates submit their application form and after appearing in the selection round if they would be able to clear the Pak Navy selection criteria then they will be a part of the Pak Navy.
Join Pak Navy Advertisement 2019 Online Registration Form Procedure
Well i would say that this is one of the best career opportunity in front of you so if you think that you are eligible and laid down on the criteria as mentioned by the Pak Navy then you should submit your application form online and hope for the best. Through this page you would be able to get the complete Join Pak Navy 2019 Advertisement and other information you may need to know so have a look down on this page.
Join Pak Navy Jobs 2019 Advertisement
Pak navy can be joined through the Short Service Commission and in SSC these are the branches or you can say departments you can choose from.
Ordnance Branch
Marine Engineering Branch
Operations Branch SSG (N)
Education Branch
Operations
Naval Law Branch
Pharmacists
Naval Aviators/Pilot and Navigators for males only
Special Branch (IT)
Operations Branch Aviations (Navigators)
Supply Branch
Special Branch (Civil Engineering)
Occupational therapists/Physiotherapists
Weapon Engineering
Operations Branch Marine
Medical Branch
Ordnance Branch
Special Branch (Imagery)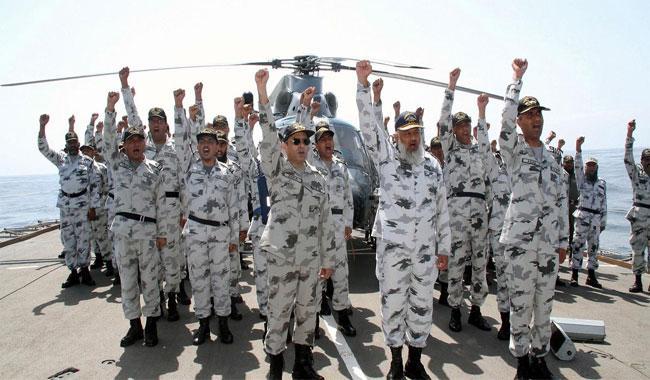 Click here to get more authentic information
Registration Starts From 09 Dec 2018 to 23 Dec 2018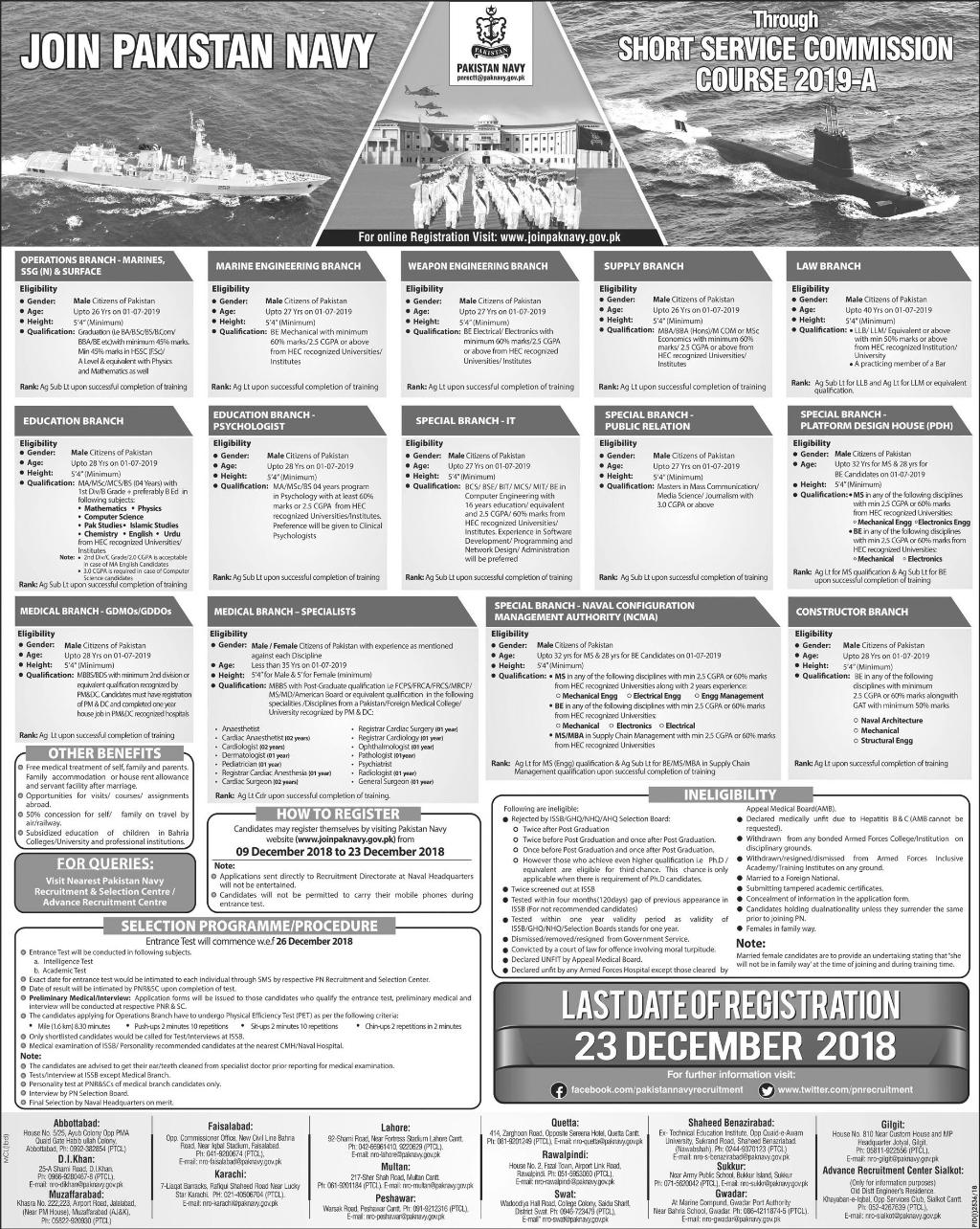 Join Pak Navy Eligibility Criteria:
Candidates should be the national of Pakistan
Marital Status of the candidates are different for different post so marries and unmarried
Minimum height of a candidates should be 5 feet 4 inches
Gender for all these required post are male
Join Pak Navy Online Registration 2019:
First of all the officials will publish and advertisement in the newspapers which mentioned the last date for registration so after that you are allowed to visit your nearest Navy recruitment center or even you can submit your application online by visiting the Pak Navy official website
Pak Navy Selection process
first of all the officials of the Pak navy will check your submitted application and then if you are eligible then a written test will be taken from all the candidates that will lead to a Physical test and after that a final interview if a candidates if able to clear all these three steps then he will be forwarded towards the ISSB and then training of the candidates start after the Join Pak Navy Advertisement 2019 Online Registration Form Procedure.