British Chevening Scholarship Program 2011-12
British Chevening Scholarship 2011-12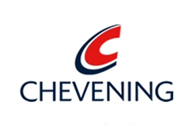 British Chevening Scholarship Program 2011-12 and British Chevening Scholarship 2011-12. The British Government's British Chevening Scholarship 2011, are the most prestigious awards available to international students for study in the United Kingdom. They enable future leaders, decision-makers and opinion formers from around the world to become familiar with the UK, to gain new skills, or update current professional skills. The ultimate objective is to benefit their countries upon their return.
Scholarship is available for the following subjects:
Security and Counter Terrorism, Governance and Democracy, Regional stability and conflict resolution, Media & Communications, *Economic Growth
Eligibility For British Chevening Scholarship Program 2011-12
Scholarships are awarded to Pakistani nationals of high intellectual ability who will play a formative role in Pakistan's development.
Applicants For British Chevening Scholarship Program 2011-12:
must have good English (written & spoken). IELTS will be required if selected for Chevening scholarship.
ambitious driven Pakistani nationals with leadership skills who are committed to the betterment of their society.
must have a Masters' degree or a four-year Bachelors degree from any recognised university in Pakistan or the equivalent form an overseas institution
must have a minimum of 3 years of work experience
must be Pakistani citizens. Dual nationals are not eligible
must not have received in the past three years any British government funded academic award
Duration & Value
British Chevening Scholarships are for one year taught postgraduate study in the UK.
These are full scholarships funded by the UK's Foreign & Commonwealth Office, that cover tuition fees for most courses (up to £12,000), a monthly stipend, allowances and air travel.
for higher fees the difference will need to be paid by the candidate.
those applying in economics must have a master's degree in subject
Notes
Selected candidates will be responsible for their own admissions in UK universities
Selected candidate will be responsible for their own & dependents visas.
How do I apply For British Chevening Scholarship Program 2011-12 ?
(Hard copies will not be entertained)
For more information please call the British Council Information Centre toll-free on 0800-22000 or write to [email protected]
Closing Date of British Chevening Scholarship Program 2011-12:
Complete application forms must be filled online by 21st March, 2011
Kindly read guidance notes for further details