Business is need of every individual party and the successful business is the desire and goal of every businessman. One should have proper plans and regulations for achieving their business goals. You need perfect marketing and business strategies for your existing business and if you are going to start a new business then you should know the market demand and public interest about the New Business Ideas in Pakistan. One should have an eye on market and proper research about Long term and short term businesses.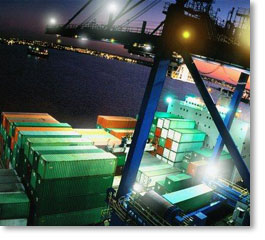 Pakistan is still developing company and making progress in every field day by day. Having a Business in Pakistan is also one of the successful strategy because there are several successful business in Pakistan which are not even growing rapidly but their share values and goodwill also talk to sky. If you are thinking to start a business in Pakistan then let me tell you about Top and Successful business in Pakistan which you can even start having low finance.
Successful Businesses in Pakistan
Educational Institute
Pakistan is one of those countries whose literacy rate is growing with a decent speed. Now, majority of Pakistanis are aware about the need of education. Education is a service which a institute provides to their students But Now, Education has become a Business in Pakistan. Lahore is the best Place to start this business of education. Just Built a educational institute and you are on your way because this is a Long term business and definitely a profitable business. Just invest one time and have a long term profits from this business.
Call Center
A Call center is a place for the purpose of solving a large volume of requests by telephone. A Call center is maintained by some Company (3rd party) which works for support of products to consumers. This is also one of the suceesful business to start in Pakistan which you can start from 5-10 million Rupees.
Transportation
Transportation is a business which is successful not only in Pakistan but also in every country of the World. This is a decent-profit giving business which can be either a Long term or short term depends on your service and management. This is successful in Pakistan as compared to other business because in case of dearness, you just raise the fairs of tickets or service charges. Best Cities for starting transporting business in Pakistan is Lahore, Karachi, Faisalabad etc…
Fashion and Boutiques
Fashion is Need of every individual in any where. It changes time to time and season to season so it has many ups and downs BUT in season or favourable days, it can gives you more than 500% profit per sale depends upon Goodwill, Desings and Location where you have started the business of Fashion and Boutiques. There are many successful fashion huts and Boutiques which are designing dresses which merely cost about 5000 to 10,000 PKR but they sell those dresses up to 50,000 to 100,000 PKR. Because of profit ratios, this is the business worth to consider Top Business to start in Pakistan.
Hotel management:
on of the Most profitable business in Pakistan . in this business you got lot of profit with minimum time.that business bot up with in days.some of the most popular restaurants in Pakistan their taste in food are not good but they  successful due to decorate their restaurant in well way.
There are many other businesses going on peak of success such as Media,  Online Business using Internet, Real estate and business of Used Cars, New Cars etc.
Successful Businesses in Pakistan

,