In this article we will be highlighting some of the interesting facts about General Knowledge of Pakistan. We hope that this article would be much beneficial for the students who are not much alert about the Pakistan and its main facts and figures.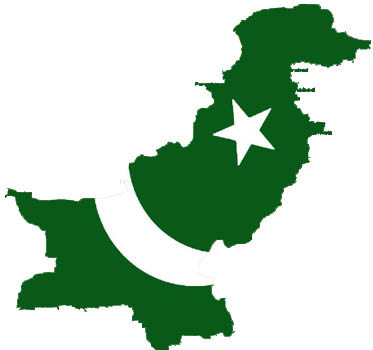 Pakistan was created by Quaid-e-Azam Muhammad Ali Jinnah who is also known as father of nation. He was born in Karachi on 25th December 1876 and died on 11th September 1948.
Allama Iqbal is our national poet. He was born in 1877 and died in 1938.
Currently, the head and president of Pakistan is Asif Ali Zardari.
Capital of Pakistan is Islamabad.
Total area of Pakistan is 796,095 square kilometer in which Punjab is 205,344, Sindh is 140,614, NWFP is 74,512 and Baluchistan is 347,190 square kilometers.
Total population of Pakistan is 149.03 million.
In Pakistan there are 95% Muslims while rest of 5% are non-Muslims.
Annual per capita income of Pakistan is Rs. 28,933.
Currency of Pakistan is Rupee.
Pakistan offer import in vehicles, chemicals, steel, iron ore, petroleum, edible oil and tea.
Pakistan deal with exporting inside the cotton, textile items, rice, leather, carpets, sports, handicrafts, fish and fruits.
Literacy rate in Pakistan is 51.6%.
Parliament of Pakistan has been divided into two main categories i.e. Senate and National Assembly.
In Pakistan national flag green color represents Muslims and white color highlights minorities.
National Anthem of Pakistan has been written by Abdul Hafeez Julundari whose duration is 80 seconds.
Pakistan map was drawn by Mian Mahmood Alam Suhrawardy.
National Flower of Pakistan is Jasmine.
National bird of Pakistan is Chakor, national animal is Markhor and national tree is Deodar.
Some of the popular games in Pakistan are hockey, cricket, squash and football.
Major cities of Pakistan are Lahore, Karachi, Islamabad, Peshawar, Quetta, Rawalpindi, Hyderabad, Faisalabad, Multan and Sialkot.
Major crops of Pakistan are wheat, cotton, rice and sugarcane.
Major industries of Pakistan are cement, textiles, steel, fertilizers, sugar, electric goods and shipbuilding.
Famous glaciers in Pakistan are Siachin, Batura and Baltoro.
Popular deserts in Pakistan are Thar, thal and Cholistan.
Major dams of Pakistan are Mangla Dam in Punjab, Tarbela Dam in NWFP and Warsak Dam in NWFP.
Well this was all about the general knowledge facts about Pakistan. We hope that all of our readers would have enjoyed this article and would have definitely got enough knowledge about their country as well.