In this article we will have a detailed explanation discussion about the method of IELTS. IELTS stands for International English Language Testing System. This test has been marked to be one of the top leading and most prominent English Language test that is undertaken by almost million people every year. This method was introduced in 1989. In the very beginning it was much identified in international global countries but slowly it began to spread in the whole world and now it has made it's special and ordinary place in Pakistan as well. IELTS test help the students to make them entered in the international educational centers and compete with their students. Those students who score higher score in this score will eventually be selected for the English countries.
IELTS Brief Introduction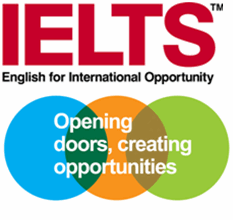 HOW TO PREPARE FOR IELTS?
If the students are interested in making their future successful with the IELTS then they can purchase some books and materials that are related to the IELTS education.
They can even take them enrolled into some training schools and academies as well that offer many training programs for such candidates.
Every single training center provides the classes that are just covered with the time limit of 120 hours and in this time scale the candidates are all ready for giving the IELTS examination.
HOW TO GET SUCCESS IN IELTS?
Always read all the instructions of the IETLS properly because sometimes the criterion is different for different countries.
You must listen all the English pronunciations that are spelled by the speaker because this will improve your English to some extent.
IELTS test are very simple and easy but still the students make many mistakes that are careless. Try to score the best marks in the first paper because it holds great prominence.
If you don't know the answer of any question then just leave it because the careless answer will be one of biggest blunders.
In the test of listening there is no extra time that is given to the candidates. You just have to listen once and give your answer.
Before the starting of the test, try to read out as many newspapers and magazines as possible.
Well this was all about the IELTS. We hope that all those students who are ready to give their try for this examination they should read out all such points and we are sure that they will definitely get success. ALL THE BEST……